A survival kit for managing stock market volatility
After a strong start to the year we've had a few days of downward pressure on prices that was perhaps inevitable in some ways.

Over the past two years UK shares have been flying. In fact, since the nadir of the financial crisis in 2009, the FTSE 100 has risen by a nice round 100 percent. But there have been a few corrections along the way. So you could argue that a seven percent fall like we've seen over the past week shouldn't have been entirely unexpected.
But even so, that doesn't mean that a sudden pull-back is easy to deal with. For some of us, a fall in prices is a buying opportunity. If you'd done that after the EU referendum, you'd have caught the start of a two year bull run. But for others, a sea of red across a portfolio, and the uncertainty of what might come next, is really worrying. When faced with blood curdling headlines (like these below), it's no surprise that even a modest wobble can spark a panic.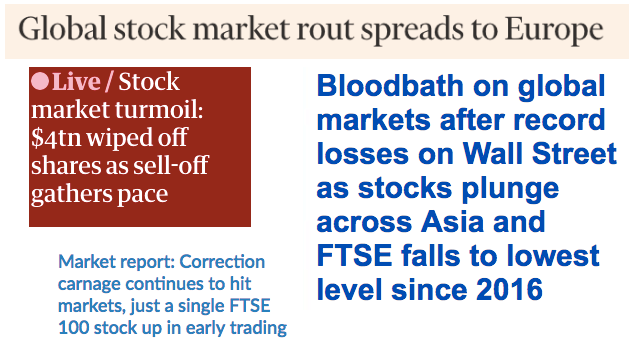 Graham Neary did a great assessment of the price action this week - ably assisted by some brilliant contributions from the Stockopedia community. You can find that here. But on a more general note, we've sifted through some of our most popular 'correction' articles to bring some updated sanity to all this uncertainty…

1. Face up to volatility
One of the interesting features about the recent pressure on prices is the lack of a clear cause. Some commentary points to concerns over the possibility of rising interest rates in the U.S., together with rising bond yields.
Whatever it is, research into these sorts of turbulent spells in equity markets shows that volatility caused by uncertainty can become a vicious circle.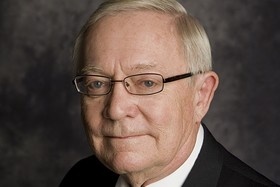 Some of the most influential work on this subject was done by Robert Haugen (above), who was a quantitative finance professor that spent a lot of time looking at the effects of market volatility. One of his findings was that volatility begets volatility, which in turn makes markets excessively volatile - prices literally freak out.
To combat this, it's worth thinking about your own time frames, diversification and risk appetite for investing in the stock market. Can you live with inevitable periods of volatility?
Warren Buffett…

Finish reading with a 14 day trial
Already have an account?
Login here