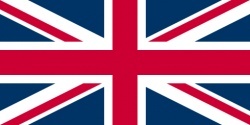 Back in July 2010 I covered Advanced Power Components (LON:APC), an AIM listed specialist distributor of electronic components which has been operating since 1982, identifying the stock as a potential recovery play following a difficult period in its history.  Since then the company has reported two full accounting years of returning back to profitability, coupled with a growth strategy which management believe has the potential to deliver 'substantial long term shareholder value'. [1]
In a recent trading report, Advanced Power Components cheered its shareholders with regards to the company performance for the 2011 financial year ending 31 August, highlighting that the expected profits for FY11 will 'show substantial improvement over the prior year in line with expectations'.  The market expectation going by the house broker Northland Capital Partners in a recent research note stood at a profit before tax (PBT) level of £403k, representing if achieved a PBT growth of around 63% on FY10, equating to an earnings per share figure of 1.8p. [2]
 Commenting on the results the company stated;
"The Group continues to be involved in a process of change on a number of levels, both strategically and tactically, as we seek ways to achieve meaningful growth in profitability and deliver substantial long term shareholder value. We are pleased to say that we are making progress both in terms of current trading and in terms of new opportunities for future growth being created." [1]
Of the autonomous brands within APC, the Hero and Displays+ were the star performers, with solid performances also reported from the Novacom, Hi Rel and Locator brands, the weakest but still profitable performer this year was the Contech facia which suffered from broad cuts in IT expenditure mainly from within the health service.  Looking forward Advanced Power Components, highlight that they are entering FY12 with a 'strong order book' and good prospects both in its core business and its strategic growth areas which include the imop™ energy saving device and other potential green technology products.  Also of interest within the recent trading update was further detail regarding the recent the strategic diversification into the green technology sector through the Quo Vadis acquisition, which is currently being rebranded as QV Controls Limited, and will be offering lighting solutions and marketed on…

Unlock this article instantly by logging into your account
Don't have an account? Register for free and we'll get out your way
Disclaimer:
This content has been created for information purposes only, and is NOT, in any way, a recommendation to invest.  This communication is a snapshot of a certain aspect of a discussed business at a moment in time, and is merely a basic starting point for research.  The article/thread has been created with honesty and integrity in mind and is based on publically available information sourced in relation to the title, such as from, RNS announcements, published reports, management comments, analyst reports, media coverage etc.  To this extent the author who has written the piece in good faith accepts no liability for the accuracy of the information and urges all readers to verify the content independently.  Please note that the value of investments may fall or rise and you may not get back the amount originally invested, or in some cases your investment may be wiped off altogether.  When investing, bear in mind that past performance is not a guide to future performance and that qualified independent financial advice should be sought before buying or selling shares.  The Author of this article may hold shares in the companies discussed.
---
---

APC Technology Group PLC is a United Kingdom-based company, which provides design, specification and distribution of electronic components and systems, lighting technologies and connectivity products. The Company's product ranges from critical components and Internet of Things (IoT) solutions to light emitting diode (LED) lighting. The Company's specialist electronic component distribution business, trading as Advanced Power Components (APC), is a distributor of specialized electronic components. APC Lighting Technologies trades as Minimise Energy Limited (MEL), which is engaged in the design, specification, supply and installation of individual LED projects. The Company, through Minimise Solutions Limited, offers advisory services to monitor, measure, analyze and verify energy and water usage. The Company, through EEVS Insight Limited, offers energy savings solutions. The Company provides services to the defense, aerospace, industrial, real estate, logistics and healthcare sectors. more »

LSE Price