CentralNic - forward from 30/8/22
Yesterday (30/8/22) CentralNic (LON:CNIC) issued Interim results to end June 22.
I have had this on my watchlist for a while partly because Kestrel (who are fairly shrewd) is the largest holder with 21.7% and a seat on the board and partly because Jack did a write-up on Q1 results (you can read at https://www.stockopedia.com/co... ) concluding:
"Happy to hold here, a fast-growing tech company trading on 10.7x forecast rolling earnings. It looks like institutional investors are also buying into the vision. There's acquisition risk, but management has so far done good job and has invested in its acquisition team.
As the company scales, the recurring revenue and cash conversion will really come to the fore, while investment levels are expected to plateau. Assuming the group continues to grow well organically, I'm anticipating a step change in profitability this year".
The rate of growth looks good but what is the share price telling me that I haven't picked up? On Q1 results it closed up at 138.5p and then slid. Another peak two days after the H1 trading statement at 137p and then a slide. This time: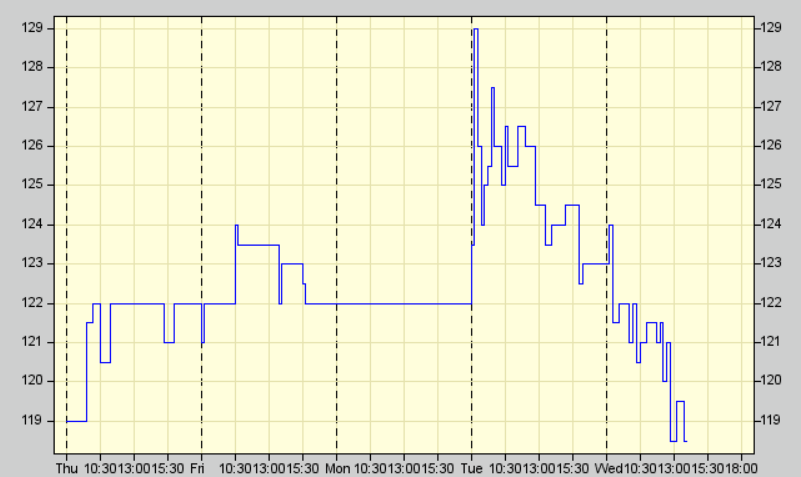 On SCVR we had one comment (below) and a reply pointing out the IMC presentation.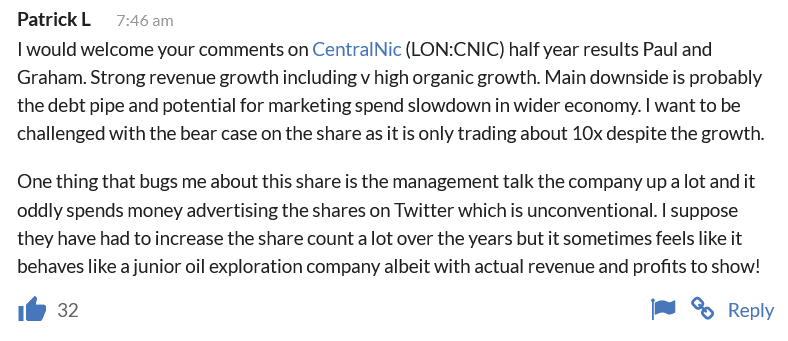 Despite the 32 thumbs up there was no futher comment on the day so I have created this post in the hope that a discussion can continue on here.
Resources:
IMC presentation: https://www.investormeetcompan...
Zeus: https://zeuscapital.co.uk/log-...
Edison: https://www.edisongroup.com/wp...

On 31/8 a further comment was made: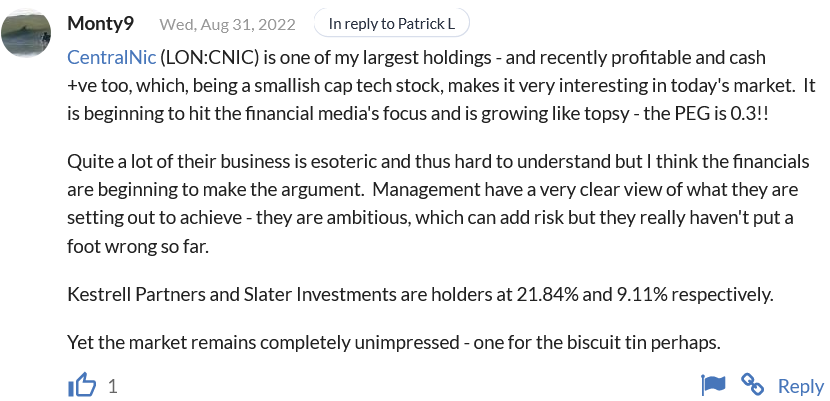 Unlock the rest of this article with a 14 day trial
Already have an account?
Login here