Dividend Growth Investing (DGI): Let's get it started
OK, here I want to share with you the strategy for my new income portfolio. I know that I will probably be the exception here at Stockopedia since my impression is that most of the subscribers tend to invest with a shorter horizon and are more active investors with more trades during the year. But maybe there are some people out there who get some inspiration from what I am doing.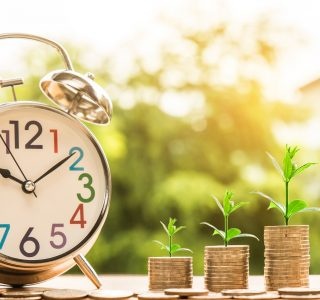 The strategy itself is inspired by Thomas Cameron and based on dividend growth investing (DGI). Tom Cameron is maybe not so well known. But his approach is in my opinion very smart. It goes like this: He seeks stocks which are paying dividends for at least 10 years and did raise the dividends for at least 10 percent on average in these last 10 years. You can read more about his strategy here: https://www.dividendearner.com...
Needless to say that this is only the first step. You than have to do further research.

So I adopted his strategy, using a DPS growth CAGR of 10 or more percent but only for the last 5 years. Thereby I think I can sort out companies which are lowering their distributions in the last years. The dividend streak should at least be 10 years with no dividend reduction or cut, and in at least 8 out of the last 10 years the dividend should have been increased. I do the same for earnings, which means the EPS growth CAGR for the last 5 years must be at least 10 percent and I want an EPS streak for 10 or more years. Next I take a look at the PE ratio which should be below the 5 year PE average. I include a lot of other ratios in my considerations, e.g. the payout ratio, a minimum yield of 2 percent, the FCF and operating margin, the liabilities or the long term debt compared to net profit before extraords. So this is not a pure DGI strategy.

My investment horizon is around 20 years. My intention is to hold the companies which I choose during all those years and build up an extra income stream for my retirement and benefit from the yield on cost. Nevertheless there are some "selling-triggers", e.g. a dividend decrease or if too many ratios don't look appropriate anymore.
The correction / bear market in the last months brought some interesting companies to the daylight and I built up some positions this week. I bought eight stocks and I am planning to get a few more during the year so my portfolio (and dividends) will grow. In concret terms I own the following stocks: Celanese,  Credit Group, Home Depot, Illinois Tool Works, Loomis, Snap-On, Texas Instruments and Toronto-Dominion Bank (Unfortunately autolinks seem not to work...). As you can see: no british companies. This is due to the fact that I am no compatriot for most of you (I am from Germany, but no german stock either, by the way...), invest in € and since the brexit scenario is still not clear to me I am too unsure what will happen with some british companies and the £.

The approach I use won't fit for everyone and I even don't know if I will be successful since I just started. But I will post updates of the portfolio and its development. For me this is also a kind of a diary and control.

Disclaimer/Disclosure: This is no investment advice. This post is just for entertainment and the exchange of experiences. I am long on stocks mentioned above.
Disclaimer:
As per our Terms of Use, Stockopedia is a financial news & data site, discussion forum and content aggregator. Our site should be used for educational & informational purposes only. We do not provide investment advice, recommendations or views as to whether an investment or strategy is suited to the investment needs of a specific individual. You should make your own decisions and seek independent professional advice before doing so. The author may own shares in any companies discussed, all opinions are his/her own & are general/impersonal. Remember: Shares can go down as well as up. Past performance is not a guide to future performance & investors may not get back the amount invested.
---
---