High Momentum/ Low Beta / Small Cap
Please see attached my portfolio. The main reason for this post is to discuss the low beta impact on an otherwise potentially volatile portfolio i.e small cap and momentum.
Theory:
Momentum >=94
Small cap <= 800
i.e Momentum can move small caps more freely
Stock Rank - >=94
Quality - >= 80 (No junk stocks)
Value (rank >= 40) Nothing too expensive
EPS last interim greater than 0
PEG less than <=1.5, >0

and BETA - My theory is the low beta will reduce the negative effects of momentum in a downturn.....??
I use UK and European stock which have generated this portfolio (excluding TCS and EI)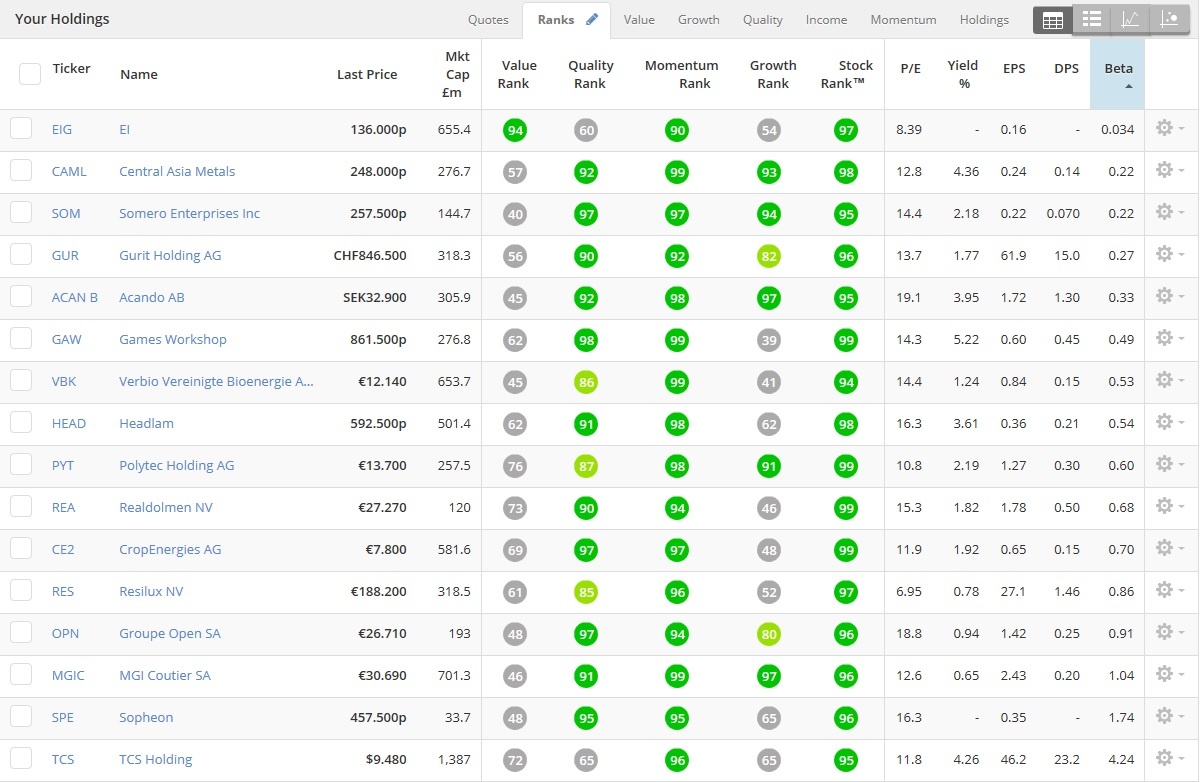 Unlock the rest of this Article in 15 seconds