Holland Colours feeling a pinch
Holland Colours NV is a manufacturer and supplier of pigments, granulates and pastes based in the Netherlands.

It has a really good investment profile. It's history of revenue and profits is fantastic.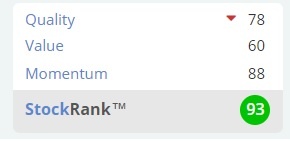 It has a great Stock Rank profile and increasing broker estimates which is something I look for when buying.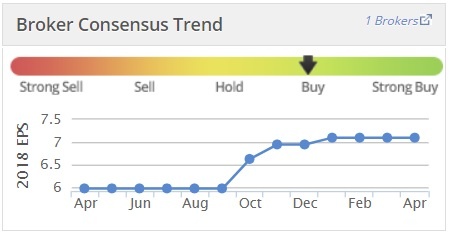 I've been invested in £HOLCO before taking a 15% profit between March & November 2017. I sold out due to a strong bearish break below the Ichimoku cloud.


I use Ichimoku Clouds as a way of picking a trailing stop loss and it's served me really well in terms of running winners and cutting losers.In this case (Nov 2017) I actually picked the bottom of trend. C'est la vie! This is bound to happen from time to time.

Fast forward to early January 2018 and the stock has taken off with heavy volume. The fundamentals that drive my screens are all in place and now Ichimoku signals are all positive. I'm back in on the 3rd Jan. But the euphoria passes and the stock consolidates and has been consolidating now for over 3 months.

Thanks to brucepackard and schober I have been able to resurrect my charting packages using the alphavantage data feed (see Best source of historic prices thread) and that means I was able to quickly  scan my portfolio through my software. What jumped out was when I viewed Holland Colours with my Point & Figure Charting software.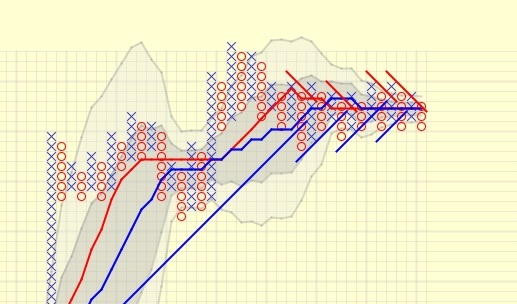 What stands out for me is the tightening of the price action and this is highlighted by the very narrow Bollinger Bands. In Point & Figure terms this referred to as a Pinch. When a Pinch occurs the future is very uncertain as bulls and bears are so finely balanced that is is hard to have any degree of certainty who will prevail. 

Here's a Stockopedia version of the Point & Figure Chart where I've cleaned up the chart and included some boxes to highlight the tightening.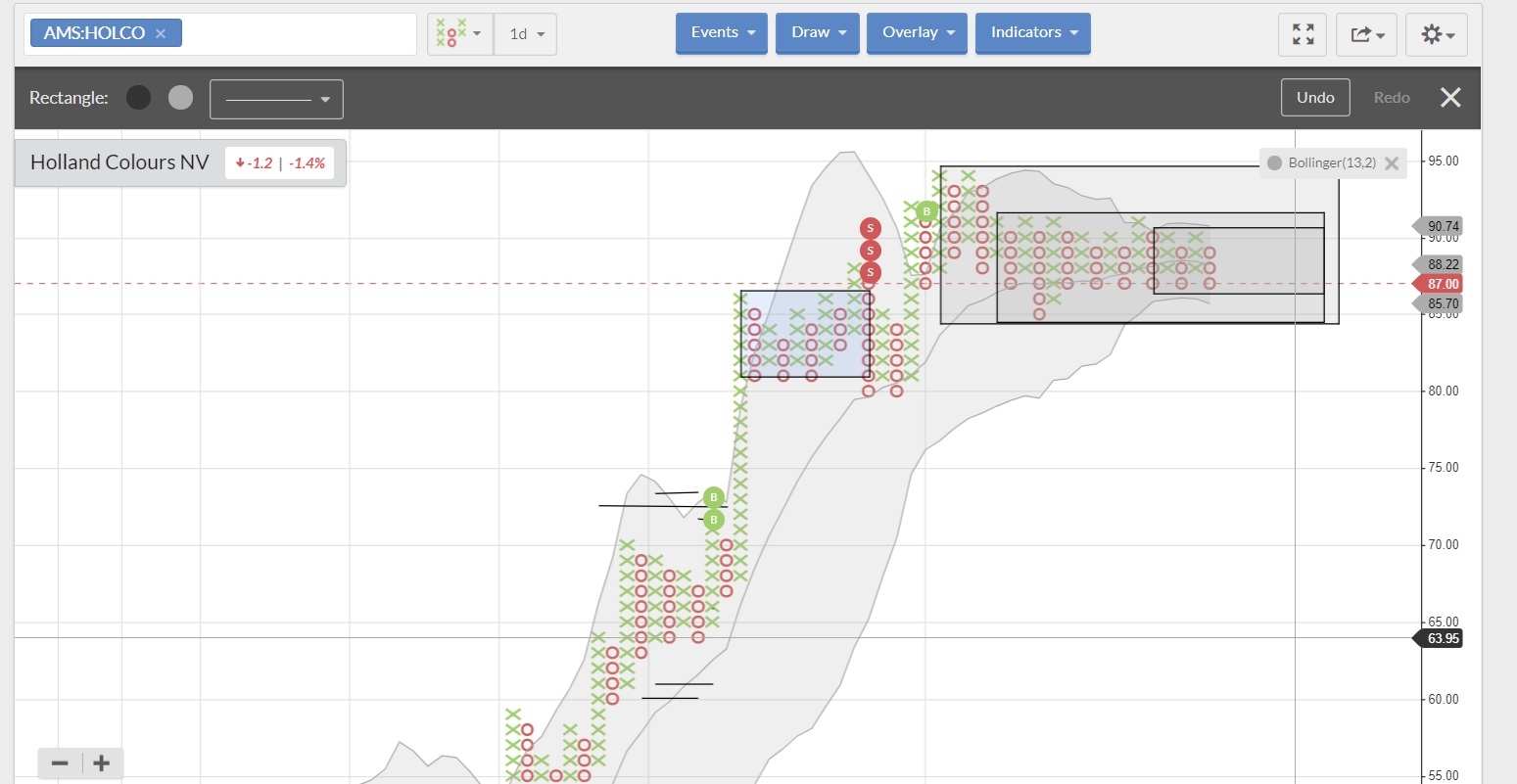 Perhaps the lesson here is that with small caps the…

Unlock the rest of this Article in 15 seconds
Already have an account?
Login here