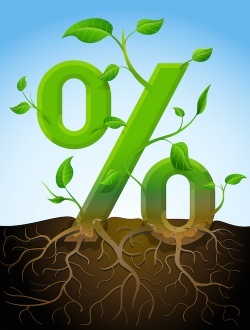 Last week I did some backtesting to find out whether a high dividend yield strategy could be improved using Stockopedia's StockRanks. What this discovered was a 25 stock portfolio that notched up 1-year capital growth of 11% and an overall yield return of about 5%. While that 16% return was pleasing, there are other approaches to dividend investing that might help to improve those results. One of them is to look at whether a long, unbroken record of dividend growth has any further impact on the StockRanks + Yield strategy returns.
Philip Fisher, the late American growth stock investor, once said that regularity and dependability are the most important but least discussed aspects of dividends. In his book, Common Stocks and Uncommon Profits, Fisher wrote: "The managements whose dividend policies win the widest approval among discerning investors are those who hold that a dividend should be raised with the greatest caution and only when there is great probability that it can be maintained."
Fisher's 1958 book followed the publication of an influential research paper into dividends by Harvard finance professor John Lintner. Lintner's study - and others since - found that many company executives believe the market puts a premium on dividend stability and gradual growth. They particularly fear the ramifications of cutting dividends.
It's clear from these observations that dividend sustainability is highly prized by income investors. One way of tracking it down is to look at a company's dividend record - which is exactly what's done by big name index providers like S&P and Nasdaq OMX. As ex-Fidelity fund manager and investing legend Peter Lynch wrote in his 1994 book Beating the Street: "The dividend is such an important factor in the success of many stocks that you could hardly go wrong by making an entire portfolio of companies that have raised their dividends for 10 to 20 years in a row. Moody's Handbook of Dividend Achievers – one of my favorite bedside thrillers – lists such companies."
The Dividend Achievers index is now run by Nasdaq OMX. But at Stockopedia we track a similar strategy that looks for companies with a record of raising dividends - or a dividend growth streak of at least four years. Since December 2011, the quarterly rebalanced portfolio has generated capital growth of 88%.
Combining StockRanks + Yield + Dividend Record
Returning to the…

Unlock this article instantly by logging into your account
Don't have an account? Register for free and we'll get out your way
Disclaimer:
As per our Terms of Use, Stockopedia is a financial news & data site, discussion forum and content aggregator. Our site should be used for educational & informational purposes only. We do not provide investment advice, recommendations or views as to whether an investment or strategy is suited to the investment needs of a specific individual. You should make your own decisions and seek independent professional advice before doing so. Remember: Shares can go down as well as up. Past performance is not a guide to future performance & investors may not get back the amount invested. ?>
---
---

Bloomsbury Publishing Plc is a global publisher. The Company is involved in the publication of books and other related services. The Company operates through four publishing divisions: Adult, Children's & Educational, Academic & Professional, and Information. These divisions derive their revenue from book publishing, sale of publishing and distribution rights, management and other publishing services. It specializes in the humanities and social sciences, and publishes over 1,000 books and digital services each year. The Company's digital products include Berg Fashion Library, Bloomsbury Collections, Bloomsbury Fashion Central, Churchill Archive and Drama Online. The Company's subsidiaries include A & C Black Limited, Bloomsbury Publishing Inc, Bloomsbury Information Limited, Bloomsbury Professional Limited, Bloomsbury Australia PTY Limited, The Continuum International Publishing Group Limited and Osprey Publishing Limited, among others. more »

LSE Price

Imperial Brands PLC, formerly Imperial Tobacco Group PLC, is a fast-moving consumer goods company. The Company offers a range of cigarettes, fine cut and smokeless tobaccos, papers and cigars. The Company's segments include Growth Markets, USA, Returns Markets North, Returns Markets South and Logistics. The Growth Markets segment includes Iraq, Norway, Russia, Saudi Arabia and Taiwan, and also includes Premium Cigar and Fontem Ventures. The Returns Markets North segment includes Australia, Belgium, Germany, the Netherlands, Poland and the United Kingdom. The Returns Markets South segment includes France, Spain and its African markets, including Algeria, Ivory Coast and Morocco. Its businesses include Tobacco and Logistics. The Tobacco business comprises the manufacture, marketing and sale of tobacco and tobacco-related products. The Logistics business comprises the distribution of tobacco products for tobacco product manufacturers. more »

LSE Price

XP Power Limited is a United Kingdom-based developer and manufacturer of critical power control components for the electronics industry. The Company provides power solutions, including alternating current (AC)-direct current (DC) power supplies and DC-DC converters. The Company's segment include Europe, North America and Asia geographical. It designs-in power control solutions into the end products of blue chip original equipment manufacturers, with a focus on the industrial, healthcare and technology sectors. Its product categories include high efficiency/convection-cooled, chassis mount/open frame, configurable, external, encapsulated and printed circuit board (PCB) mount, DIN rail, baseplate-cooled, through hole mount, surface mount, light-emitting diode (LED) drivers and distributed power/hotswap. more »

LSE Price