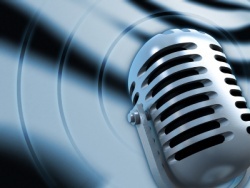 Magnolia Petroleum (LON:MAGP) is an AIM listed independent oil and gas exploration and production company, targeting prime areas of US oil and gas development in North Dakota and Oklahoma.  Having been invested in Magnolia Petroleum since the company moved onto the AIM during late 2011, and having previously conducted a satellite Q&A interview with Rita Fern Whittington, the Magnolia Petroleum, Chief Operations Officer, I was delighted to have the opportunity to meet up with her in person at the St Brides Media and Finance office at Bow Lane yesterday.
I was actually visiting London this week primarily to attend the Annual Retail Lecture, delivered by the John Lewis Chairman, Charlie Mayfield at the very impressive Willis building.  The lecture was very insightful and useful to me as a Business Studies Lecturer (as opposed to the usual staff development such as using SMART boards or differentiation or health and safety!)  and threw many thought provoking ideas with regards to the sector going forward. So while in town, I decided to make the most of my time and met up with Rita Whittington and also separately, Gerald Cheyne of Kalimantan Gold (LON:KLG) for a pleasant Starbucks coffee and catch up following the recent Q&A.  
A big part of my investing strategy is the quality of management and how approachable they are especially to the private investors and I must say that the experience of meeting Rita Whittington was for me personally a total pleasure and I found her a very warm, realistic and sincere person.  Rita, a Petroleum Landman with 32 years experience in the oil and gas industry was clearly very knowledgeable about the operational aspects, the O&G sector and the opportunities that Magnolia were hoping to capitalise on.  Previously, I have met up with many O&G bosses, and it's on occasions a big spin from beginning to end with a big promise of jam tomorrow, Rita stuck to the facts, highlighting what they have achieved to date, where they are going and the plan to get to there.  After meeting up with Rita, it has reaffirmed my personal investment strategy for Magnolia Petroleum.   
To start off, I asked Rita, what do you hope to achieve during your visit to the capital and can you give us a flavour of the meetings and appointments you…

Unlock this article instantly by logging into your account
Don't have an account? Register for free and we'll get out your way
Disclaimer:
This content has been created for information purposes only, and is NOT, in any way, a recommendation to invest.  This communication is a snapshot of a certain aspect of a discussed business at a moment in time, and is merely a basic starting point for research.  The article/thread has been created with honesty and integrity in mind and is based on publically available information sourced in relation to the title, such as from, RNS announcements, published reports, management comments, analyst reports, media coverage etc.  To this extent the author who has written the piece in good faith accepts no liability for the accuracy of the information and urges all readers to verify the content independently.  Please note that the value of investments may fall or rise and you may not get back the amount originally invested, or in some cases your investment may be wiped off altogether.  When investing, bear in mind that past performance is not a guide to future performance and that qualified independent financial advice should be sought before buying or selling shares.  The Author of this article may hold shares in the companies discussed.
---
---

Magnolia Petroleum Plc is a holding company, which provides direction and other services to its subsidiaries. The Company's geographical segments include the United Kingdom (UK) and the United States of America (USA). It is engaged in oil and gas production and exploration in the United States. It is focused on acquiring and developing leases in the United States onshore formations. The Company has approximately 146 wells. Its projects include Bakken/Three Forks Sanish Formation in North Dakota, Woodford/Hunton oil formations in Oklahoma, and Mississippi Lime Play. The Bakken/Three Forks Sanish Interests target the Bakken formation, which comprises approximately three separate reservoirs, and the three Forks Sanish Formation. The Company holds leases in respect of approximately 67,200 gross mineral acres, giving rights to participate in the drilling of wells located in central Oklahoma. The Company holds leases covering approximately 5,500 net mineral acres in Mississippi Lime. more »

LSE Price