SIF Folio: +40% in three years - what should I change?
The SIF (Stock in Focus) fantasy fund reached its third birthday on 19 April 2019, so this week it's time to take a closer look at the fund's performance over the last year.

I'll also reveal the changes I'm going to make to my screen for the year ahead. As always, any modifications will be evolutionary, not revolutionary. As I invest my own money in these stocks too, I'm not inclined to make too many speculative changes.
I started this review process last week, with a look at the portfolio's biggest losses of the last three years. This generated some very interesting and thoughtful discussion in the comment thread. If you haven't seen it yet, it's well worth a look.
Performance: Flat in a tough year
My benchmark, the FTSE All-Share Index, fell by 11.5% during the second half of 2018. The SIF fund fell by 11.9%, broadly matching the wider market decline.
Happily, the strong rebound we've seen since the start of 2019 means that the fund has recovered much of this lost ground. But I have to admit that my run of market-beating performance has now come to an end. SIF gained 0.8% last year, compared to 1% for the All-Share: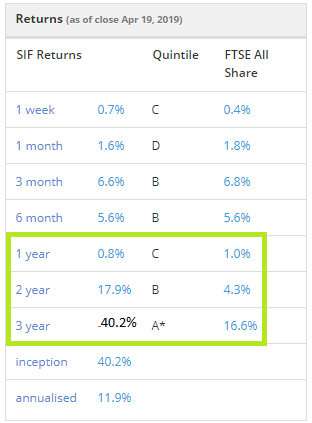 Happily, the fund has retained the gains made in previous years. On 19 April 2018, the fund's gain since inception was 40.3%. One year later, it's 40.2%. This means the fund has basically flatlined after costs, despite the relatively high level of trading required by this strategy.

A closet market tracker? One criticism made of many active funds is that they are effectively market trackers. SIF's performance over the last one, three, six and 12 months indicates that I too have basically tracked the market over the last year. This can be seen more easily with a chart-based view: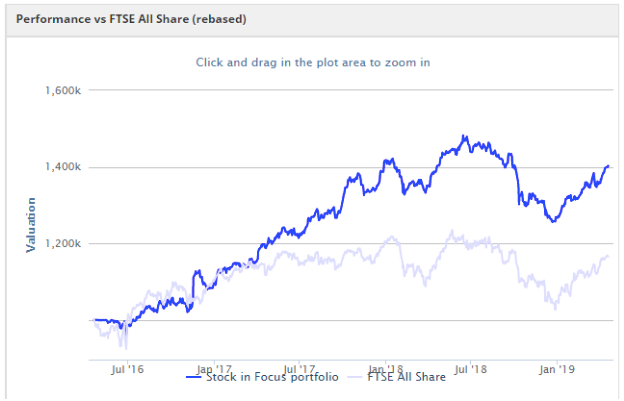 I'm not too concerned about the risk of SIF becoming a closet tracker fund. If we consider the makeup of the portfolio, it's clear that there are significant differences to the wider market: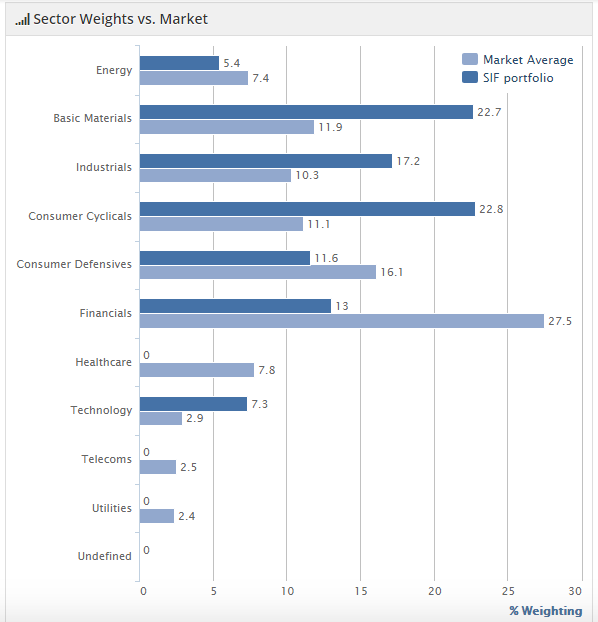 I think the chances of SIF becoming a closet market tracker are minimal, especially given the fund's weighting towards small and mid cap stocks. For better or for worse, I'm confident my performance will diverge from the…

Unlock the rest of this Article in 15 seconds
Already have an account?
Login here