SIF Folio: Staffline blames Brexit for profit crash but are there other issues?
I had a very interesting time at Mello London last week. But my Friday morning didn't get off to a great start when SIF stock Staffline (LON:STAF) issued a massive profit warning.

This week I'm going to look at what's happened to this blue collar recruitment specialist and what I'm going to do next. I'll also include some brief notes on a few of the companies I saw present at Mello.
STAF blames Brexit
Staffline rolled out the excuses on Friday, slashing 2019 profit guidance by nearly 50%. The shares are now down by about 60%: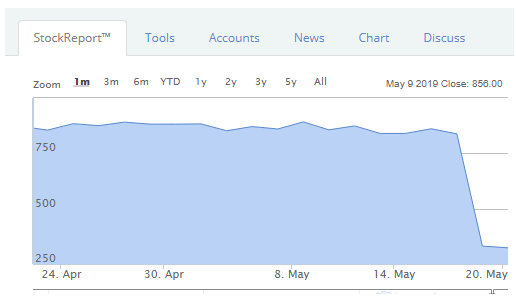 The firm says that Brexit uncertainty has caused employers to shift a large number of temp staff into permanent roles. Although this may be good news for the employees themselves, it's bad news for Staffline, which has lost a significant number of lucrative temp contracts.

The company says that many of these 'temp-to perm' transfers have been in the "higher margin driving sector". That makes sense to me. The UK is said to have a shortage of lorry drivers. According to one press report I've seen, about 60,000 drivers employed by British firms are from Eastern Europe. Putting them on permanent contracts is presumably a measure designed to enable them to remain after Brexit.
Is a cash crunch possible?
I was much more concerned by the second item in Friday's update. This warned of "a slowdown in new contract momentum" which management attribute to the delayed publication of the firm's 2018 accounts.
As Paul commented on Friday, it seems odd that companies wouldn't sign up a temping agency because its accounts were delayed. However, I can see that clients might avoid signing new contracts if they were concerned that Staffline might be facing problems. This is purely speculation on my part, but I wonder if there's a risk of a cash crunch here.
On Friday, an updated broker note on Research Tree suggested that full-year net debt could hit 3x EBITDA in 2019. I don't know what Staffline's banking covenants are, but I wouldn't be surprised if this was close to the limit of what the firm is allowed to borrow. It's certainly above my preferred maximum of 2x EBITDA.
This firm has historically been a cash generative business: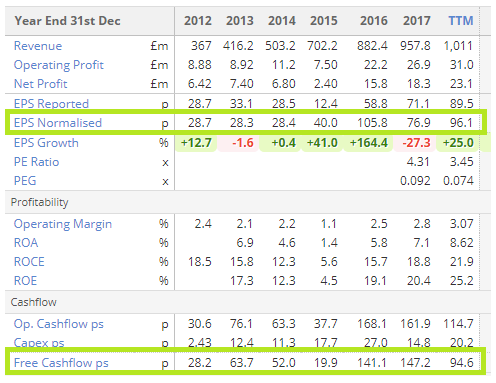 However, it…

Unlock this Article with a 14 day free trial
Already have an account?
Login here