SIF Folio: TRIG + Pershing Square offers me top US stocks at a discount
Well this is a bit awkward. You give a stock the elbow one month and a few weeks later it's back, with a shiny new set of profit figures.

Sometimes the timing of my mechanical sales and purchases isn't perfect. My sale of The Renewables Infrastructure Group (LON:TRIG) at the end of July is a case in point. Just seven days later, this investment trust issued half-year results that showed half-year profits up by a staggering 174% to £128m.
I'll review TRIG's results in brief in a moment. But in short, I'm going to welcome this stock back to the SIF portfolio. However, having written about it so recently, my comments will only be brief. So I think there's room to consider a second new stock this week.
Two companies are vying for my attention in my screening results that could fit the bill: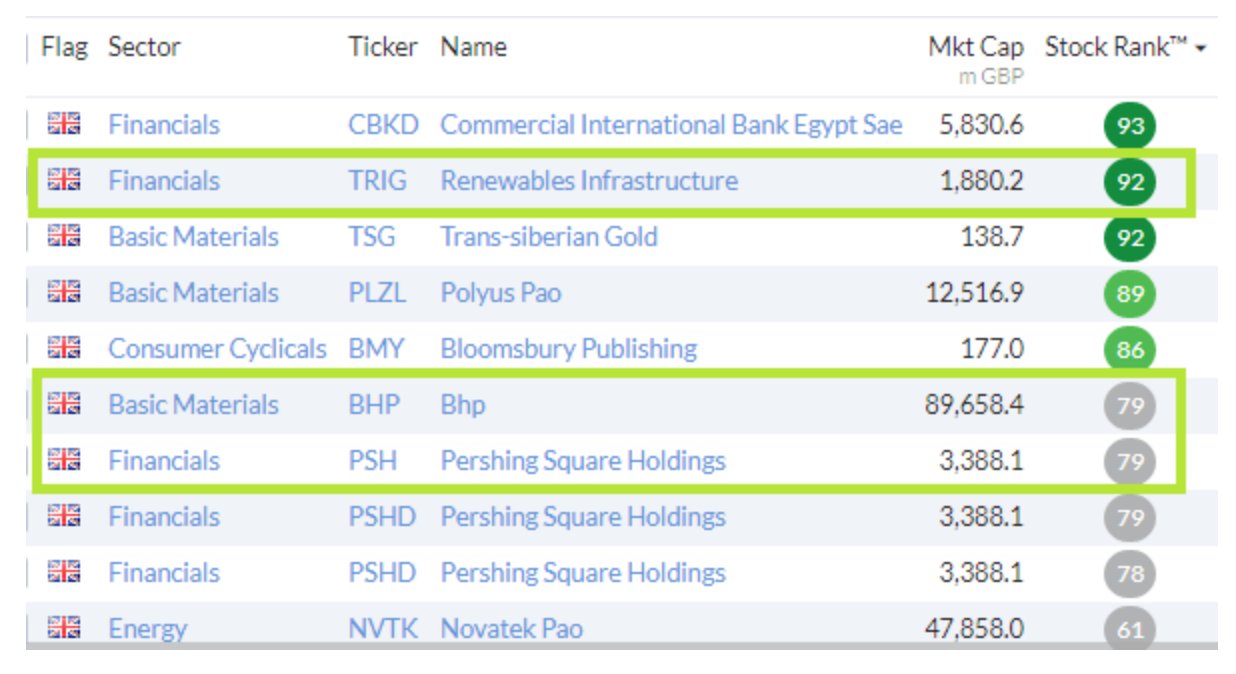 The one I'm going to consider this week is something completely new and rather different. It's the FTSE 250-listed arm of US hedge fund manager Bill Ackman's investment vehicle, Pershing Square Holdings. 
I'm not really sure if this is a suitable investment for my trading strategy, but it's interesting for a number of reasons. I'll explain more below. Let's deal with TRIG first.
TRIG shows renewable growth
The Renewable Energy Group's profit growth looks pretty spectacular. You might wonder how an investment trust that owns stakes in wind and solar farms could increase its half-year pre-tax profit from £47m in 2018 to £122m in 2019. 
The short answer is that much of this growth came from unrealised valuation gains on the firm's assets. These resulted from changes to asset life assumptions made earlier this year. Essentially, a technical review led management to increase the expected operating life of its wind farms from 26 years to 29 years. 
Make of this what you will. But I was reassured to see that the group's continued expansion was backed by a 29% increase in cash distributions received from its portfolio. These rose to £63m, from £49m in H1 2018. The dividend was covered by cash 1.4 times, which seems comfortable to me for a business of this type.
Management say they are still finding attractive subsidised renewable energy opportunities in European markets. Increasingly,…

Unlock this Article with a 14 day free trial
Already have an account?
Login here