SIF Folio: What can I learn from Wilmington? (+ International update)
I hope your portfolios have all benefited from the post-election bounce we've seen in the market. My main personal portfolio has done relatively well, thanks to exposure to unloved UK-focused sectors such as banking, insurance, commercial property and utilities. 
Interesting, the Stock in Focus (SIF) fantasy fund I run here at Stockopedia did not enjoy quite such a strong bounce on Friday. But some of my small cap picks - such as Medica (NHS contractor) and Michelmersh Brick Holdings - enjoyed decent gains on Monday.
I guess this reflects the more limited liquidity and trading volumes of these stocks. As often happens, it looks as though savvy small-cap investors could have bought early on Friday, before institutional buying started to move prices.
What's new: This week I'm going to be taking a closer look at Wilmington, an education and networking business. This stock has appeared in my screening results recently, but is otherwise unknown to me. However, I note that small cap specialist Premier Miton has recently taken a 9.4% stake. So I'm interested to learn more.
Before I do that, I want to complete an overdue task I promised to do in November.
International SIF portfolio update
If you've followed my efforts to extend the SIF screen-based stock selection model to international markets, you'll know that it's fared badly.
November marked the portfolio's 2nd anniversary, so I promised to review the strategy and decide whether to continue, modify or scrap it.
Having thought things through, I've decided to discontinue this strategy and to stop updating this portfolio. There are two main reasons for this.
Dire performance: Over the two-year period in which the International SIF folio has been in existence, it's fallen by 22% and massively underperformed the FTSE Eurofirst 300 index which I chose as a benchmark: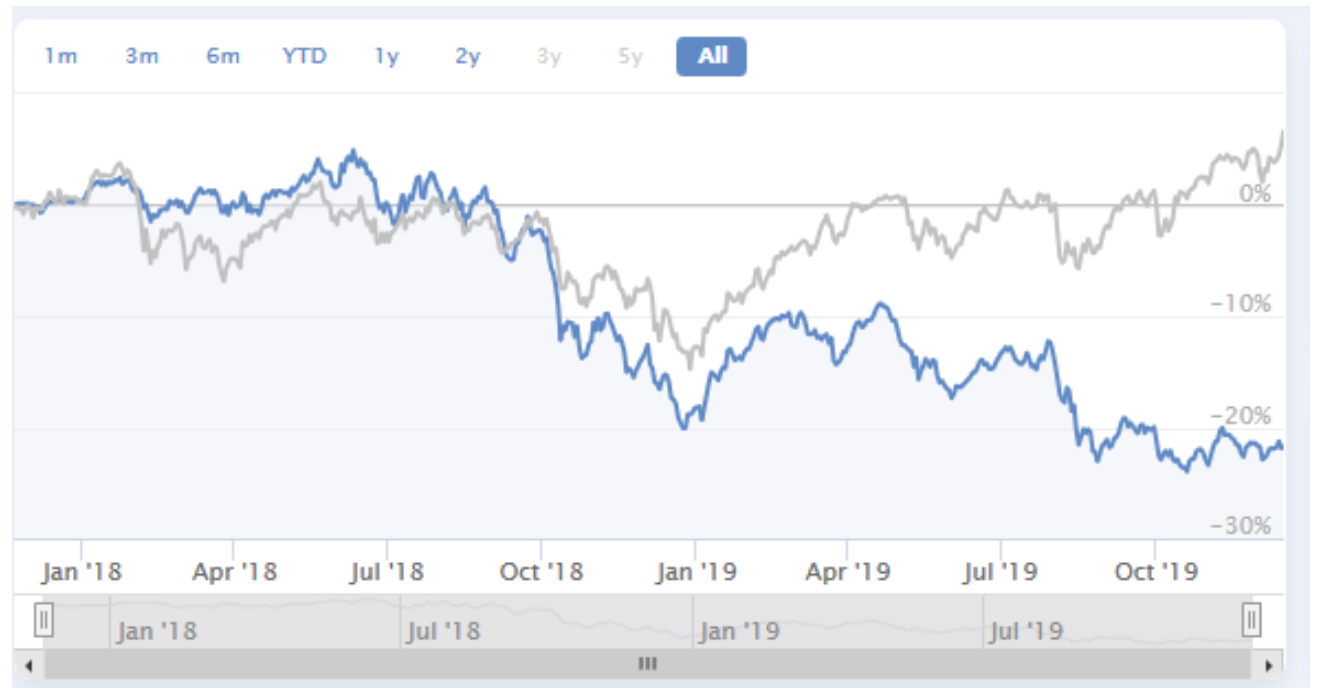 I appreciate that two years is a fairly short time in the stock market. But I'm just not convinced that I'm pursuing an effective strategy.

Too abstract: I like the quantitative process of using a screen to select stocks. And it's worked relatively well for my main UK SIF folio. But in the UK, I'm familiar with the stock market, most of the companies and the wider domestic context in which they operate.
In contrast, my…

Unlock the rest of this article with a 14 day trial
Already have an account?
Login here