SIF May review: Fulcrum Utility Services, Carr's, Oxford Metrics & Redrow
It's the end of another month, so it's time for the SIF portfolio's monthly review. For newer readers it might be worth revisiting the rules-based process I used to manage this portfolio.

I run the Stock in Focus screen, which selects stocks that meet my criteria for affordable growth. Most weeks, I review a stock from this screen to decide whether to add it to the SIF portfolio. SIF is a Stockopedia Fantasy Fund, but I also run a very similar portfolio with some of my own money.
Since launching SIF two years ago, it has risen by 45%, compared to a gain of 24% for the FTSE All Share index.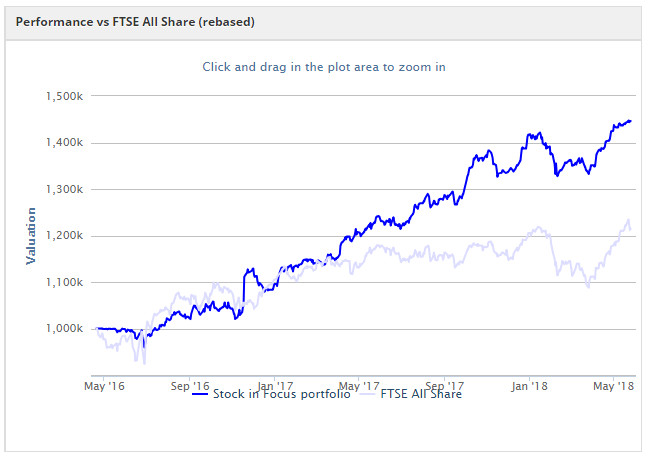 I hold stocks in the portfolio for a minimum of nine months. After that, stocks stay in the portfolio for as long as they continue to qualify for my screen. Then they're sold.
As it's now the end of May, I'm need to review the stocks I added to the portfolio in August 2017, plus any stocks held over from previous months.
This month's stocks
Three stocks were added to the portfolio in August last year, and one company remains from March 2017.
Here's how these four stocks have performed during their time in the portfolio so far (excluding dividends):

Carr's
Although it's primarily an agricultural feed business, Carr's also has an engineering division which makes remote handling equipment for the energy industry. Much of this is for the nuclear market, but Carr's also makes…

Unlock this Article with a 14 day free trial
Already have an account?
Login here