SIF Portfolio: My screen goes public and I add XLMedia
I'm going to start this week with a confession. You may have noticed that I haven't ever shared the link to the Stockopedia screen I use for my Stock in Focus strategy. The reason for this is not that I want to keep it a secret. It's just that I didn't realise, until a few days ago, that screen URLs could be shared. I thought my screens were only visible in my Stockopedia account.
I'm more than happy to share the SIF screen. You can now see all of the companies which qualify and investigate my rules in more depth. If you're interested, you can also duplicate the screen into your own account in order to modify it. So without further ado, here is the link to the SIF screen:

http://www.stockopedia.com/screens/stock-in-focus-...

What about the portfolio?

If you do look at the screen above, you will notice that many of the companies listed are already in the SIF Portfolio.
The second challenge is that while my allocation of defensive stocks is still well below my target of about 50%, there aren't any in the screen. This is a long-running issue I've discussed before. In short, it seems that good defensive stocks are all too expensive. Or else they're affordable, but growth has come to a halt.

This lack of defensive stocks won't necessarily stop me adding stocks which meet my other requirements for diversification. These are simply that I must have stocks from at least four of the ten economic sectors. Once that requirement is satisfied, my rule is to simply add the stock with the highest StockRank. Here's how the portfolio allocation looks at the moment: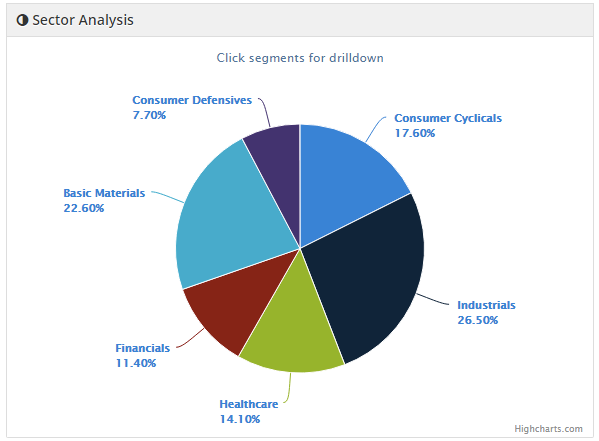 Based on these allocations, I'm not going to add anymore Industrial or Basic Materials stocks. I'm also wary about adding any more Consumer Cyclical stocks, unless I'm convinced there's no overlap with existing portfolio stocks.

Which stock should I add?

This week, the screen includes four qualifying stocks that I could add to the SIF portfolio:
XLMedia (StockRank 98)
Miton (StockRank 94)
Carnival (StockRank 93)
WS Atkins (StockRank 91)
I'll work through these options in reverse order. Engineering consultancy WS Atkins can be ruled out, as it's an industrial stock. Even if I wanted to add more industrials, I wouldn't add Atkins. I'm fairly sure there's some overlap with Somero Enterprises and John Laing.
Next…

Unlock the rest of this Article in 15 seconds
Already have an account?
Login here