SIF Portfolio: Oxford Metrics' recent pullback may be a buying opportunity
I'm a firm believer in the value of keeping some kind of written record of your investing decisions. Doing this helps me to double-check the logic behind my decisions. An argument can sometimes appear watertight at first, but may fall apart when you try to put it down on paper. Having a written record of decisions also provides a useful window into your past thinking.

Unfortunately, life and work sometimes get in the way of good intentions. I don't always manage to document my investing decisions as fully as I'd like to. Similarly, I've found this week that the records I've kept for my SIF Portfolio trades aren't as detailed as I'd like them to be.
In July, I sold small-cap asset manager Miton Group from the portfolio for a total return of 46.3%. Yesterday, I noticed that it had reappeared in my screen. Had it been there last month, I wouldn't have sold. So what's changed?
Identifying why a company doesn't qualify for a screen is very simple, thanks to Stockopedia's excellent Checklist tool. Stocks fall out of the screen when they no longer pass the 14 rules I use.
Back in July, I used the checklist tool to find out why Miton no longer qualified for the screen. But I didn't write down the results, and didn't include them in my article. And now of course I've forgotten what the checklist showed. So I've no idea of the quantitative reasons behind the decision to sell, which is frustrating.
From now on, I will keep a record of this data for each stock sold from the portfolio. But in the meantime, I need to move on.
I'm not going to add Miton back into the portfolio, at least not this week. Although I'm still keen on this firm, the portfolio already contains four other financial stocks, including an asset manager (Standard Life Aberdeen).
In contrast, the portfolio doesn't contain any technology stocks at the moment: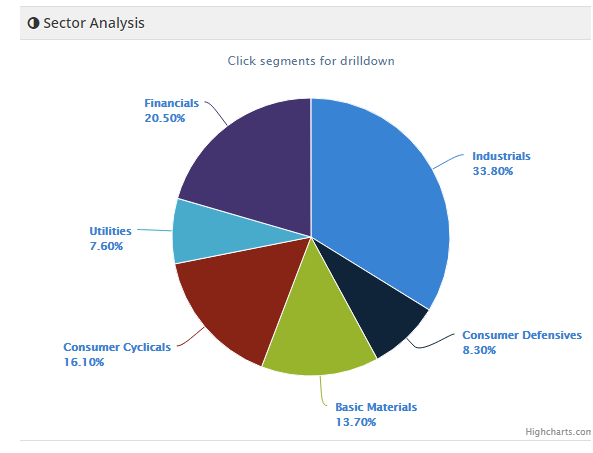 Back in July, I discussed the portfolio's lack of technology stocks. I suggested four companies which might qualify if their share prices fell slightly.

I'm happy to say that this has now happened. Software developer Oxford Metrics has appeared on my screen this week. The AIM-listed group's shares have…

Finish reading with a 14 day trial
Already have an account?
Login here