Six years of investing trends through the lens of the StockRank Styles
Back in April 2009 -- a little over 10 years ago -- world stock markets reached an inflection point. No-one knew it at the time (though some later claimed they did) but it was the moment when negative momentum triggered by the financial crisis stopped and equity prices started rising. These were the very early days of a new bull market.

At the point of maximum pessimism - almost to the day of the market hitting a post-crisis low - a star fund manager called David Dreman was fired as a subadviser to the $2.9 billion DWS Dreman High Return Equity Fund.
After running the fund for 20 years, Dreman's misdeed had been to stick faithfully to his contrarian value investing style. High exposure to financial stocks had savaged his recent performance, and his three and five year returns weren't much better.
And what happened next? Well, inevitably, Dreman went on to slay the market as it roared back to life (and handily outperform the new managers of his old fund). But that isn't quite the end of the story. In an interview shortly afterwards, the battle-scarred value manager remarked: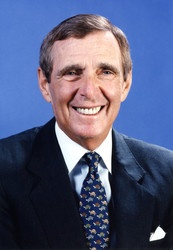 "Low P/E investing is a proven strategy, and this is exactly the kind of market we do well in—many great stocks got knocked down to levels we have not seen since the 1950s. Over the next five years the stock market could possibly double."
On this point, Dreman was wrong. It actually only took four and a half years for the S&P to double (...and eight and a half years for it to triple).
______________________________________________________________
Dreman's experiences are a good illustration of the way different investment styles zig and zag over time. In his case, cheap, out of favour contrarian stocks fell flat through the slump but paid off handsomely in the recovery. In the years afterwards, value strategies came under pressure again, but other styles flourished.
With the introduction of Stockopedia's StockRanks six years ago - and then the launch of the StockRank Styles - we've been able to get a much better look at how these style trends change. Before we dive into what we've seen over that time, here's a quick reminder of how this analysis works...
StockRanks show the investment strengths and weaknesses of any share in a single number. You'll find…

Unlock the rest of this Article in 15 seconds
Already have an account?
Login here