Stock rank/Momentum trading ideas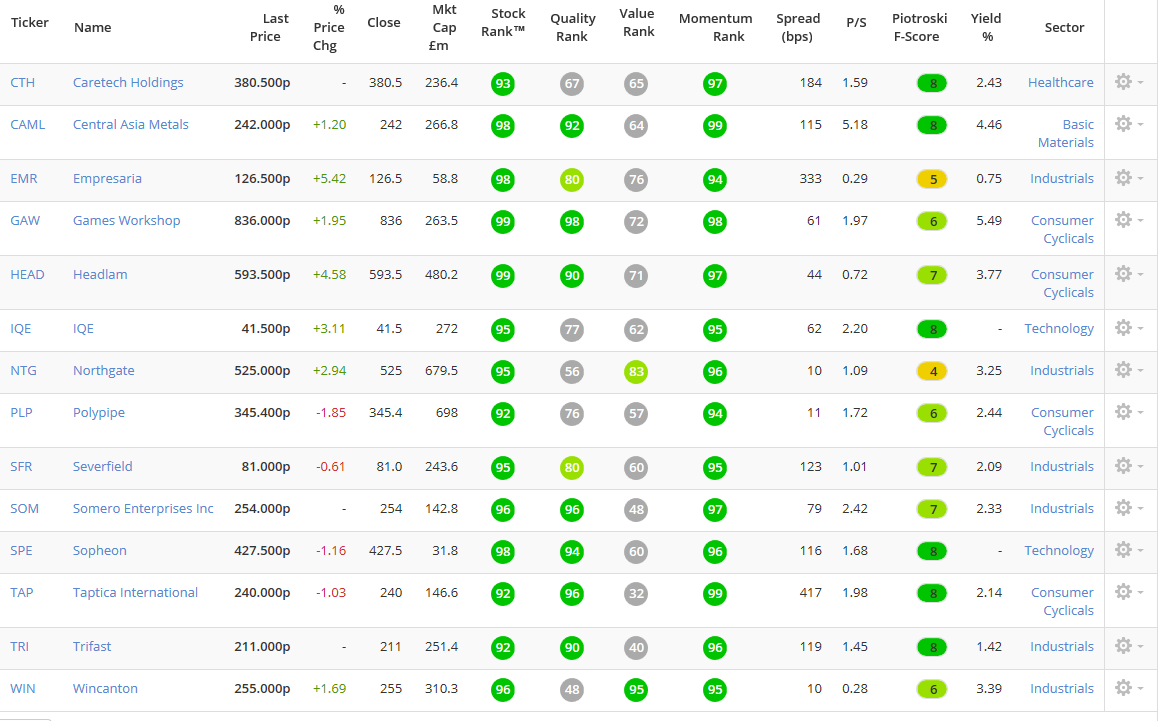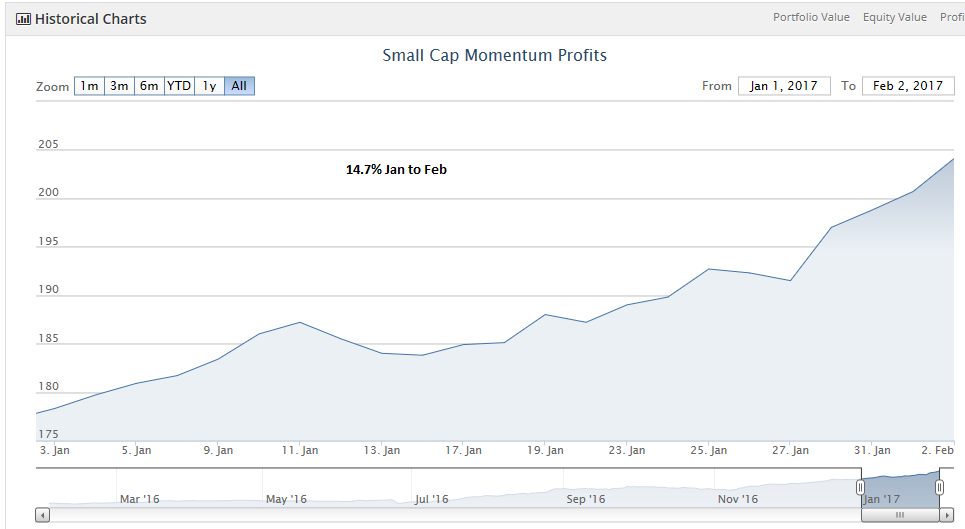 I'm looking for a trading strategy and i'm open to opinions and discussion.
My criteria is simply:-
Stock rank >= 90
Momentum >= 95
Spread <=500
Market cap <= 800
Reset every month.
The screener generated 14 stocks on January2nd and generated a 14.7% return in one month.
The average spread was 1.29% leaving a very healthy profit.
All the shares still qualify for February so no transaction costs this month.
My theory is that the high momentum figure will drive the shares in the very short term i.e 30 days. The high stock rank will add some robustness whilst filtering out the weak.
thoughts???

Unlock the rest of this Article in 15 seconds