Stockopedia StockSlam - June 2018
Last week I had the privilege of hosting the first Stockopedia StockSlam in Central London. The idea for this was born from a conversation that I had with Ed Croft, at the Mello Investor Show in April, where we lamented the lack of opportunity for the retail investor community to meet and share ideas with each other.

The StockSlam is an event where investors pitch share ideas to an audience of like-minded individuals, in a quick fire fashion. Each pitch is only 3 min long, and there are 10-15 pitches in all, so you get a lot of ideas delivered very quickly, and in quite a fun and unique format. Everyone then stays after the pitches and discusses the ideas while drinking beer and eating pizza.
For this first event we kept the numbers intentionally small with a venue large enough for 50 people - which is probably why tickets sold out so quickly! It was an enjoyable evening and I think everyone got a lot out of the event (judging by people's comments) and I'm not just talking about the free food and refreshments (generously provided by Stockopedia, thank you!). No it was the range of interesting new stock ideas and, for me, the new friends that I made during conversations afterwards which really made the night.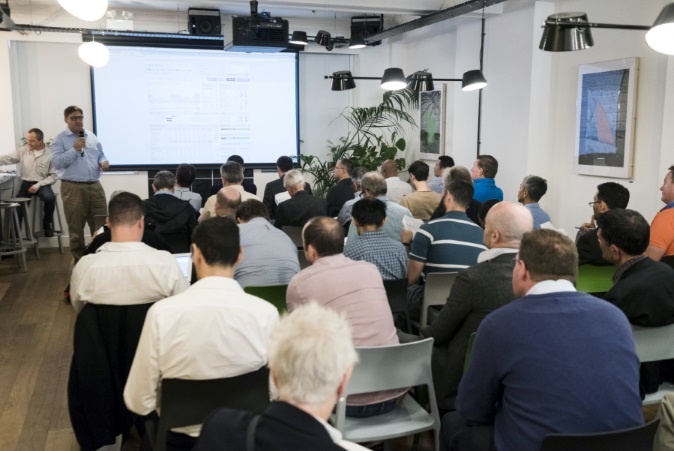 However, I know that not everyone who wanted to come was able to, so in order to share some of the value from the event with the rest of the community, I thought I'd write up some notes from the stocks that were pitched.

Please note: these are contemporaneous notes from the event and a pretty dodgy transcript courtesy of Ed's audio recording. So if I've misquoted anyone's pitch, I apologise in advance and please contact me so I can update the post!
In order of the pitches delivered (with the first being my pitch to get things rolling):
Boohoo engaged them to provide warehousing for PrettyLittleThing
Been in logistics business for 25 years with an excellent client list (ASOS, Marks & Spencer, etc)
Have a successful, growing exposure to online retailing with some unique services
One of these is Boomerang which deals with the 25-40% of total online sales which the customer returns
Works best when integrated into customer systems which makes their business quite sticky
Open book system…

Unlock this Article with a 14 day free trial
Already have an account?
Login here