Sucker Stocks - why do we love to own the worst prospects in the market?
In the aftermath of England's early exit from this year's Rugby World Cup came an intriguing but sadly familiar tale of misadventure in the stock market. During the tournament preparations it's alleged that the team's kit manager shared a tip about the 'exciting prospects' of a micro-cap oil exploration company. This apparently lulled some players into parting with tens of thousands of pounds for the stock. Like the team's on-field performance, there were high hopes for shares in LGO Energy, but the hype failed to live up to expectations - as the price chart shows...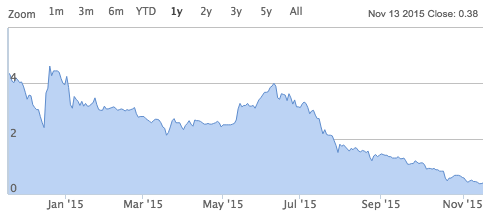 This was a classic case of story over substance tempting investors into a stock where the statistical likelihood of a good result was low. The share wasn't obviously cheap, it had low quality characteristics and its momentum was declining. But it did have vocal supporters who were prepared to talk-up its prospects to anyone that would listen. In the  
Stockopedia taxonomy of stock market winners
, we classify these shares as
Sucker Stocks
.

The traits of a Sucker Stock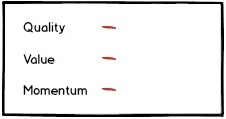 Sucker Stocks have very little exposure to the Quality, Value and Momentum factors that have historically generated the strongest returns in the stock market. Typically they have blue sky business models or operate in highly speculative sectors that may be experiencing cyclical downturns.
Occasionally, they will be broken firms that have lost the confidence of most of the market. But unlike Value Traps, the appeal of their story to some investors often means that these low quality, low momentum shares remain over-priced.
Moreover, these stocks are often small and attract scant coverage from analysts. That means their poor quality and stretched valuations may not be obvious to gullible investors. It makes them particularly vulnerable to the kind of rumour and conjecture that is rife on internet bulletin boards.  All these factors can easily suck in the unwary.
Robert Haugen's "stupid stocks"
The profile of these shares is well known in academic finance. Some of the best analysis was done by Robert Haugen, the groundbreaking financial academic who sadly passed away recently. In his wonderful book, The Inefficient Stock Market, he referred to them as Stupid Stocks.
Haugen's research into long term expected returns found that the best performing shares had the characteristics of what many would recognise as…

Unlock the rest of this article with a 14 day trial
Already have an account?
Login here