Swing Trading with SRank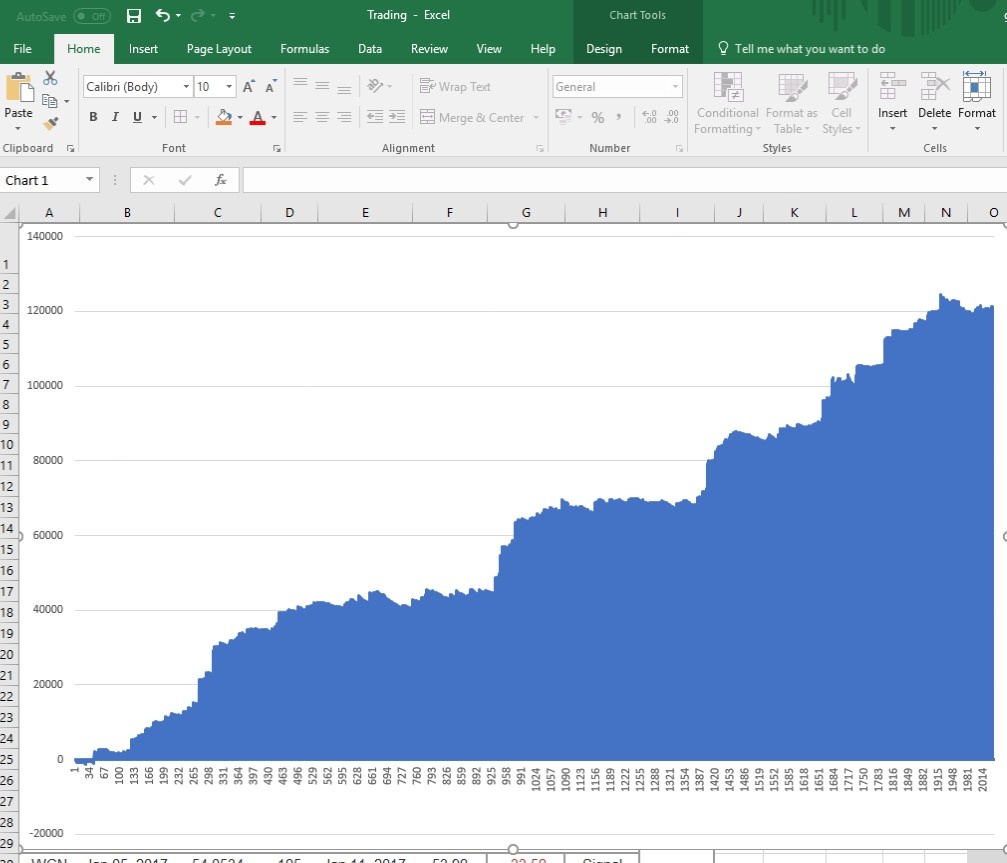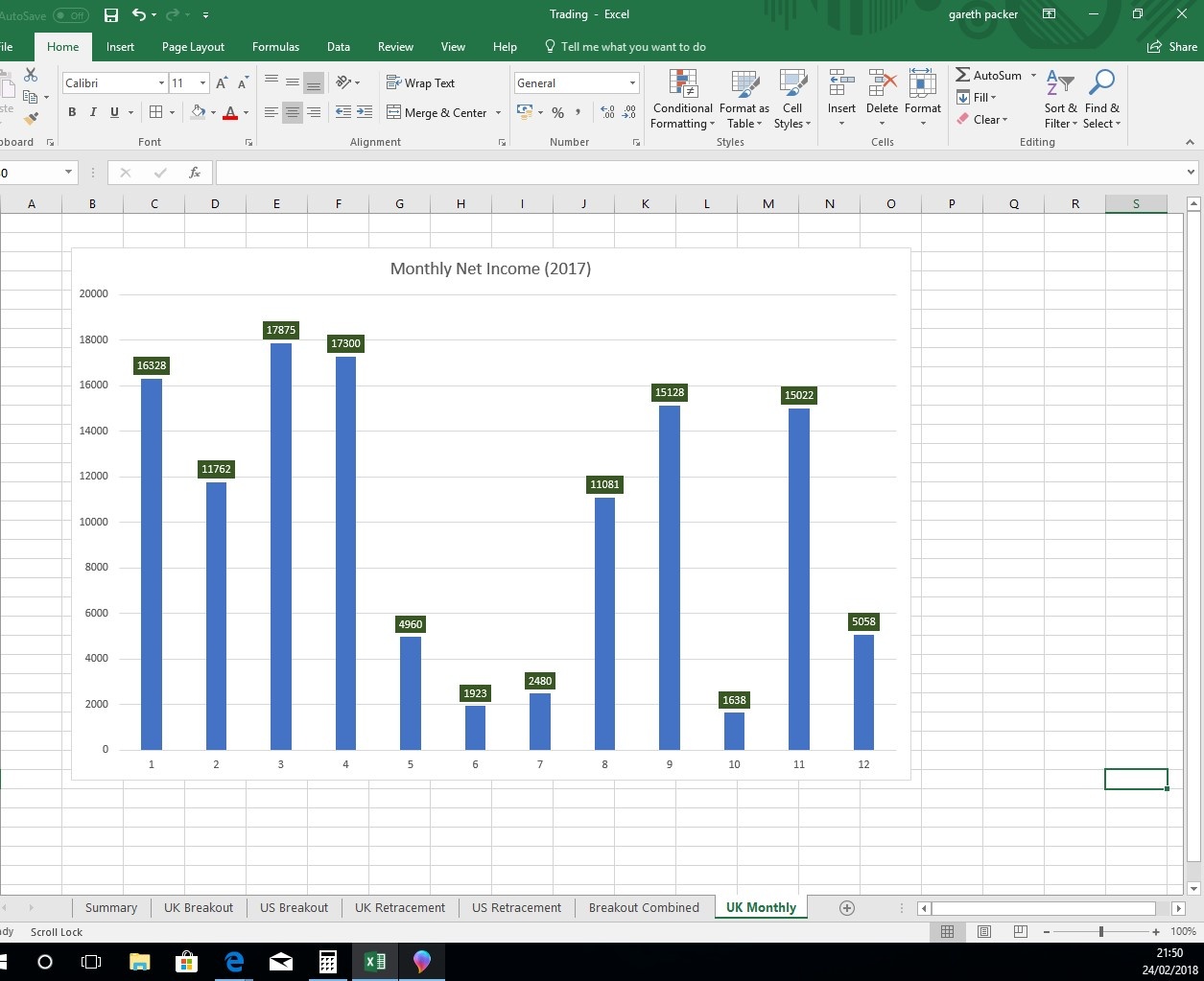 Right here goes...
For those interested I have done extensive research into my swing trading strategy, inclusive of back testing which is represented by the above equity graph.
These are the parameters:-
10,000 each position
£200 max Stop Loss
I trail the stop loss
Technicals:-
MACD
RSI 
MA's
Price action
Volume
The summary of the back test is as follows including US and UK stocks;-
639 positions
320 win
319 loss
Avg win = £705 Avg loss £198 = 3.57 ratio.
Avg trading costs £70 per position (includes Commision and Spread)
ps * Seems like a coincidence to have it such close to a 50% strike rate, but each month varies between 45% and 62%*
I used leverage 'safely' by incorporating the 2% stop loss.
For comparison.....
Non leveraged return:-
Turnover £6.36 Million
Net Return 1.9%
Equating to the £121,379 Net profit
Leveraged return:-
Leverage used i.e £200 stop loss X 639 positions = 127800
Net return 95%
Max drawdown £4500
I have a huge amount of back test knowledge as such absolutely no backfitting has taken place, additionally I have gone through every single chart at each point in time to ensure nothing is at fault.
On average 3 positions are at play at anyone point I,e £30,000 or how I like to see it is 3 x £200 stop loss = £600.
The curve would actually be smoother than shown because the steps up are as a result of closing trailed profit positions.
Holdings from beginning of week:-
You will note i'm only going to use stocks above 70 Stock Rank going forward - This I have not back tested but because I'm using hard cash I just want that extra psychological safety net that a stock will not go out of business over night.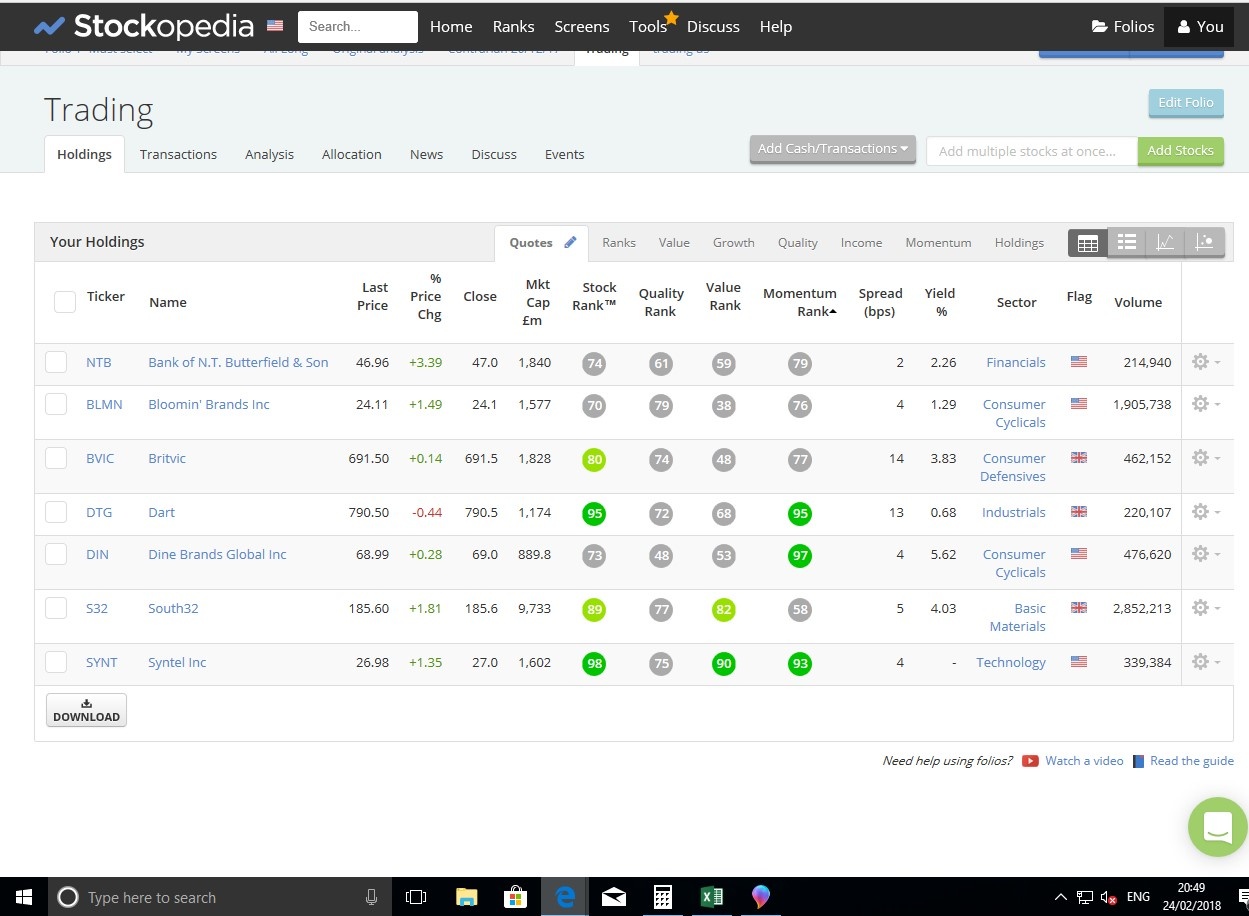 See MY IG index account showing the status from Monday

Happy for your feedback....
And i'll keep you posted.


Finish reading with a 14 day trial
Already have an account?
Login here