Trading ideas (1): breakouts from downtrends/sideways range - Empresaria
This is the first of a series of articles I intend to post on a regular(ish) basis, looking at UK and international trading ideas that hopefully work on  multi-month or even multi-year basis. 
I am by nature more a contrarian than a trend-follower, but I must admit that given the statistical evidence, that trend-following is an excellent medium- and long-term investing system, as long as you can maintain discipline and close positions when the trend is violated. 
So let's start on some potentially contrarian breakout ideas:
1. Empresaria (LON:EMR): A cheap stock in the personnel sector with a Value rank of 91 and a Greenblatt magic formula rank of 94%. It has been on a slide over the last 12 months, but may finally be stabilising at around 79p. Quality in terms of cash flow is impressive too, with steady free cash flow in excess of a 10% yield for each of the last 5 years. Return on capital is also decent, 16% currently and double-digit for each of the past few years. 

Over the last 5 years, Empresaria has performed well, with a solid uptrend until 1 year ago: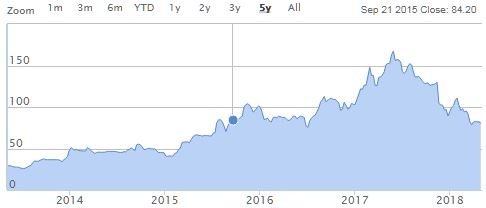 The chart below illustrates the growing divergence between the price trend (down) and the improvement in momentum (up). A move to 85p would be a good signal to buy on a brekout of the current consolidation pattern, with a potential target at 127p. So I am waiting on this one.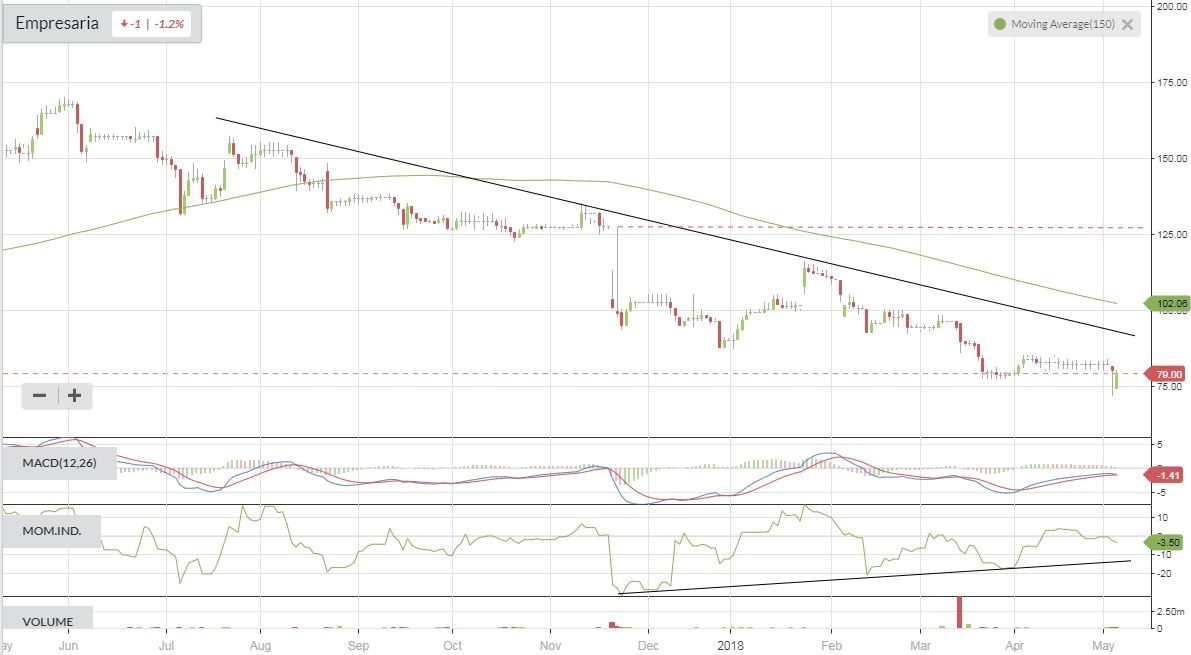 Unlock the rest of this Article in 15 seconds
Already have an account?
Login here