Traffic lights highlighting system (Naked Trader)
I like the traffic light system that Robbie Burns mentions in his Naked Trader book but there doesn't seem to be an option for it on Stockopedia. I seem to remember there was a feature request for it a while back but in the meantime I have set up a script to perform this function.
It needs to be set up manually but you can use it to highlight certain words or phrases in the news reports here. (or any site)

If anyone is interested I will detail the process.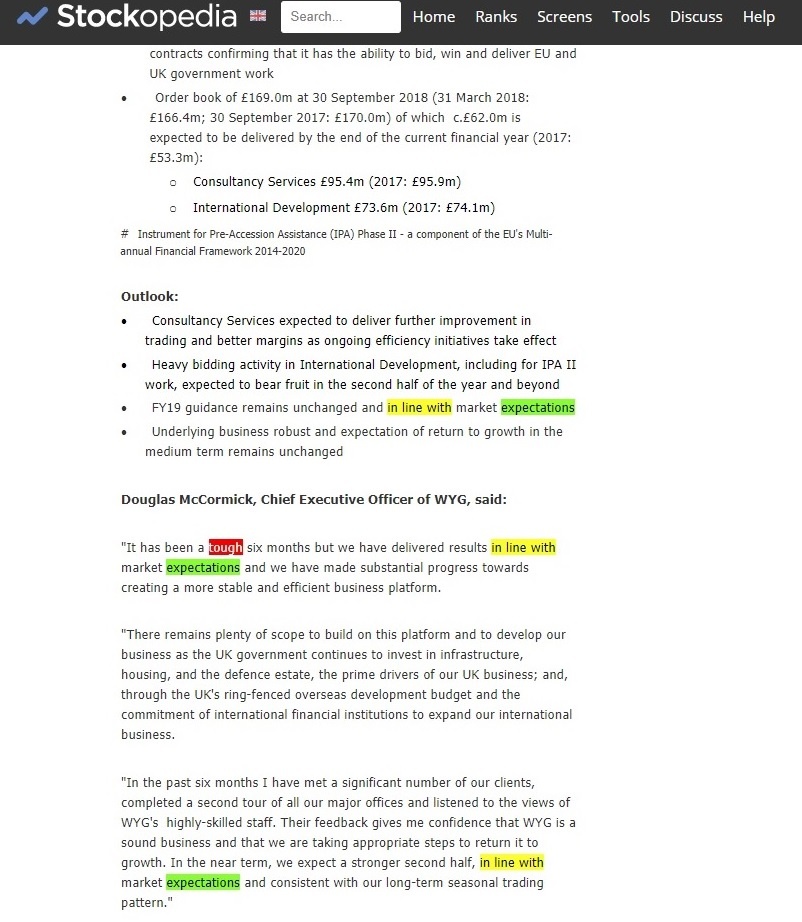 First you will need to install a browser addon.
Tampermonkey for chrome: Tampermonkey
or
Greasemonkey for Firefox: Greasemonkey
After installing the addon you will need the highlight script.
Click "Install this script" and it will be added to Tampermonkey/Greasemonkey.
My screenshots are done on chrome but the steps on firefox should be the similar.

After installing tampermonkey you should see a black square with two white dots at the top right of your browser window. Click this and select dashboard.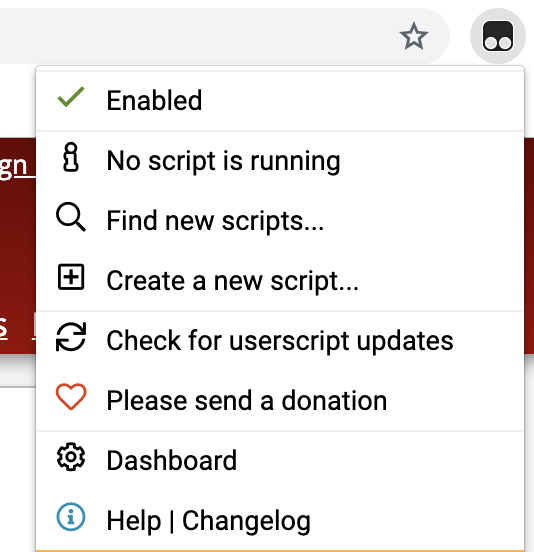 Once in the dashboard click the "Edit" icon for the Text Highlight and Seek script. It`s the square with the pencil on the right hand side.

Click on the "Settings" tab
Go to the box "User Includes" and click "Add"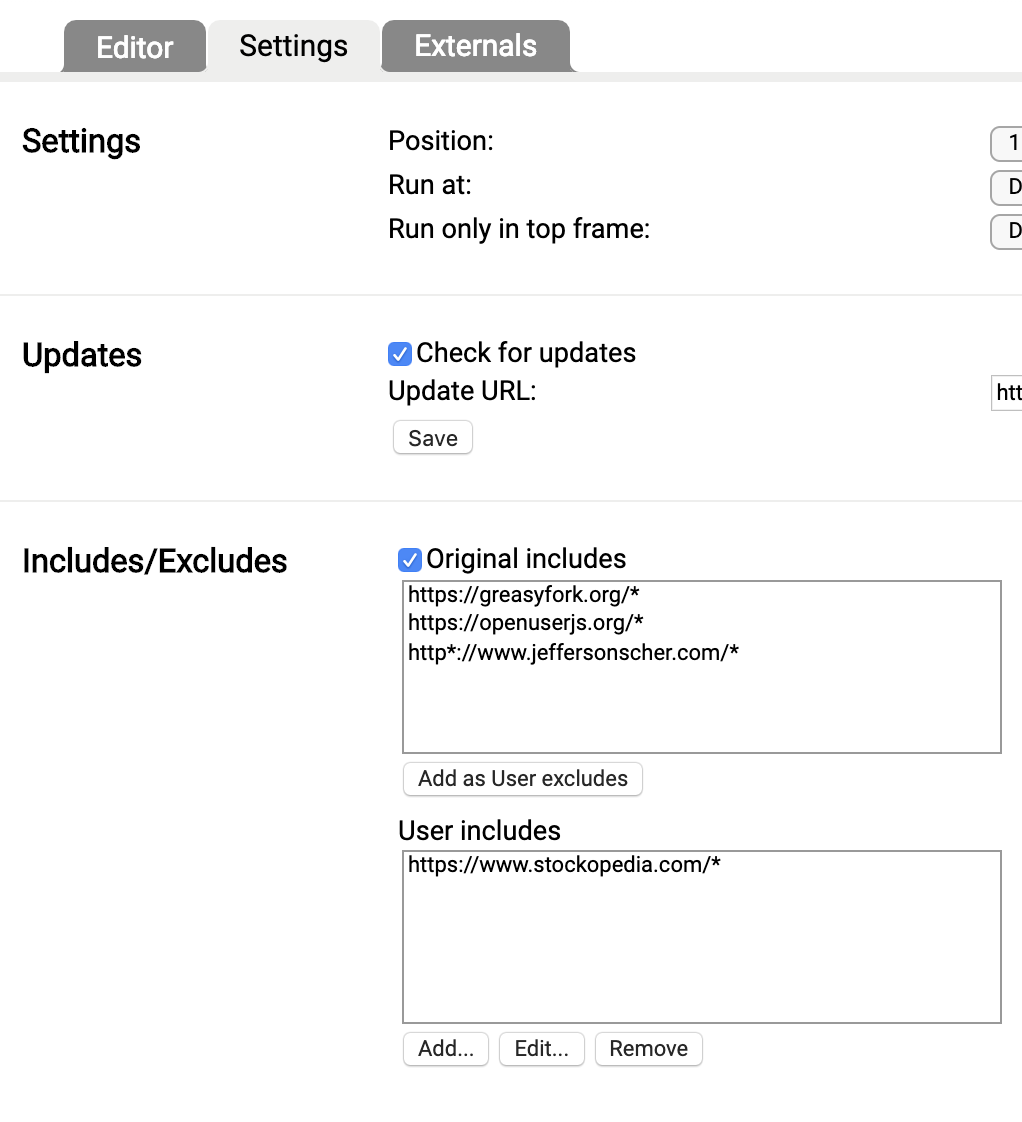 Enter the new rule : https://www.stockopedia.com/*
Click "OK"
Scroll down and click "Save"
Now we are ready to edit the keywords. There is one problem, the options list does not open on Stockopedia so we have to go to : https://greasyfork.org/
At the top right of the page (in the red banner) you should see a small "H"

Click the "H" then "Click here to manage keyword/highlight sets"

The set list will open and you can customise to your preference.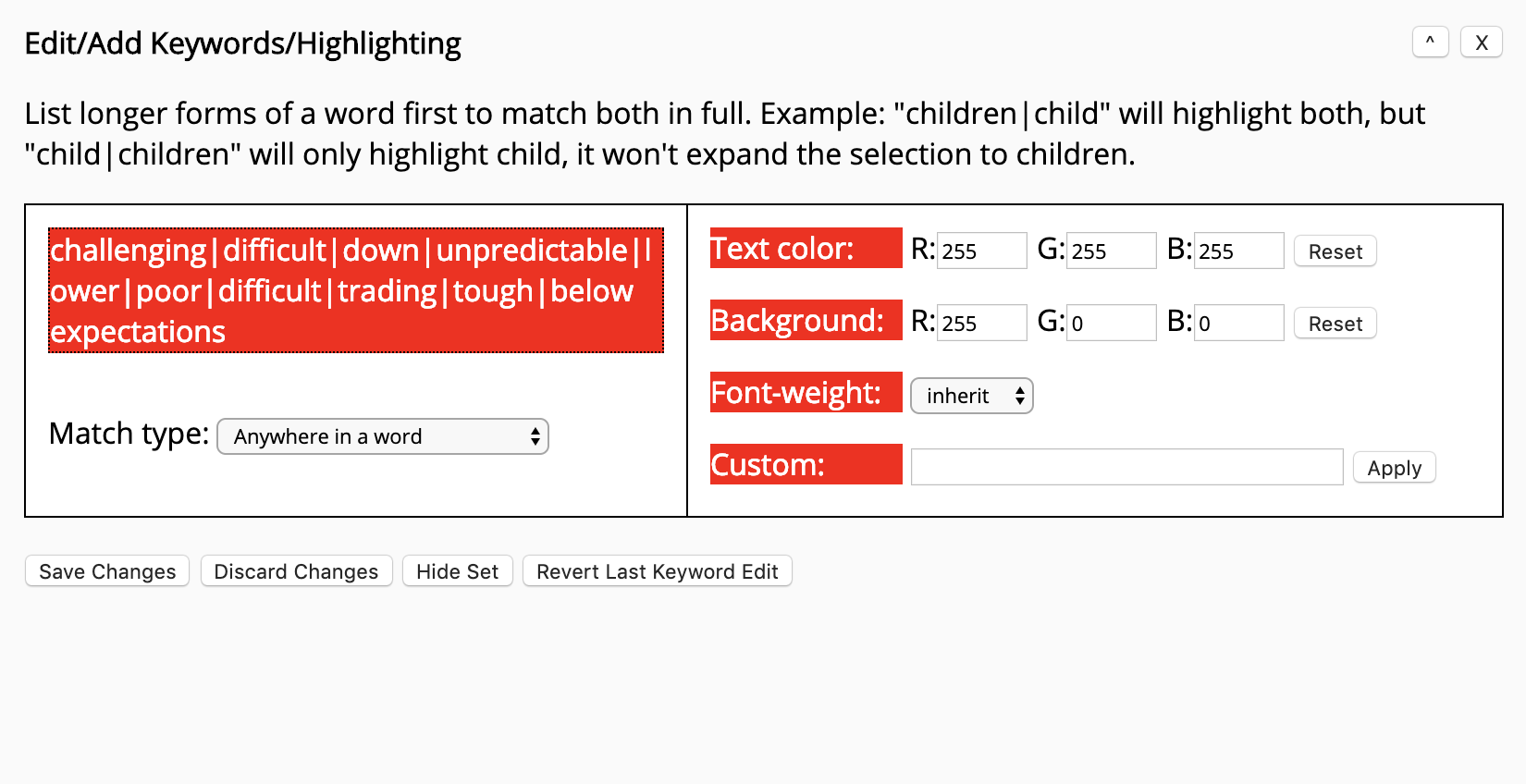 Make sure you separate words using | (pipe) and don`t forget to click save changes when you are done.
I use the following colour combinations:
White text - R:255 G:255 B:255 with Red background - R:255 G:0 B:0
Black text - R:0 G:0 B:0 with Yellow background - R:255 G:255 B:0
Black text - R:0 G:0…

Unlock this Article with a 14 day free trial
Already have an account?
Login here