US Investing Road Trip - Flying home (Thurs 28/6/18)
It was predictable really. For the past few months I've been trying to string together a set of interviews with investors based in the US. Some of these people didn't have much of an idea who I was, so the schedule was always a bit precarious. In the event, it wasn't that anyone dropped out late last week (although that may still happen), it was actually that I got a new interview confirmation in the form of Joel Greenblatt.
Fast forward a couple of days, I'm now here in New York City. It's hot - somewhere above 30 degrees, which the locals seem fine with… me less so. I landed at Newark Liberty Airport in New Jersey, and then took a 40 minute train ride into Midtown Manhattan. For a Sunday evening it's pretty busy out there in the city that never sleeps.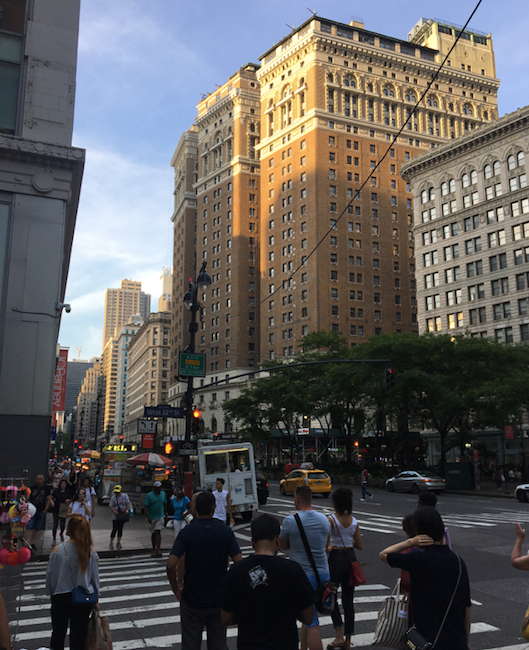 As for me, I'm not really sure what impact the five hour time difference will have going into this week - possibly not very much. But with three interviews now packed into just a few hours tomorrow, is not quite as easy as it was. It kicks off with Joel Greenblatt (someone that I worked very hard to get hold of), followed by Barry Ritholtz, the wealth manager and media personality. Then after that I'm meeting Ted Seides, the hedge fund manager famous for, among other things, making (and losing) a 10 year bet with Warren Buffett.

Meanwhile, the schedule over the next week or so looks like it will probably see more changes. I'll check back with an update on how the interviews go, plus preview what could turn out to be a slightly unusual interview on Tuesday.
---
Monday, 18 June
Manhattan is famously constructed on a 'grid' system. A series of long avenues (some of the famous ones being Fifth, Lexington and Madison) are intersected by numbered streets. When the street lies west of Fifth Avenue then you get something like West 24th Street. East of Fifth Avenue, that same street is called East 24th Street.

Theoretically, this makes for a city that's relatively easy to navigate. In practice - even just a day into this trip - it's quite noticeable how even New Yorkers get confused by it. For me, it has been an eye-opener, and I've got it wrong quite a few times…

Unlock the rest of this Article in 15 seconds
Already have an account?
Login here