Where are the UK's quality compounders?
Earlier this week I published an article about implementing a compounding quality strategy. It's a subject I am passionate about as I love to scour the markets for quality companies and constantly seek stocks which allow me to invest with Warren Buffett's famous mantra in mind: "Our favourite holding period is forever".
But the article sparked an interesting conversation, on a topic which is a perpetual concern to quality investors: does the UK have enough quality companies to build a well diversified portfolio based on the principles of compounding?
My first hunch is that the answer to that question is 'no'.
I run a screen which aims to identify high quality large caps using the following metrics:
5yr average ROCE: greater than 15%
5yr average operating marketing: top 20% of market
Cash return on investment: greater than 10%
Net gearing: lower than the market average
Market capitalisation: greater than £10bn
If I restrict that screen to just the UK market, I am normally faced with the following outcome…

Opening up the screen to the European market takes my current possible selection up to eight stocks.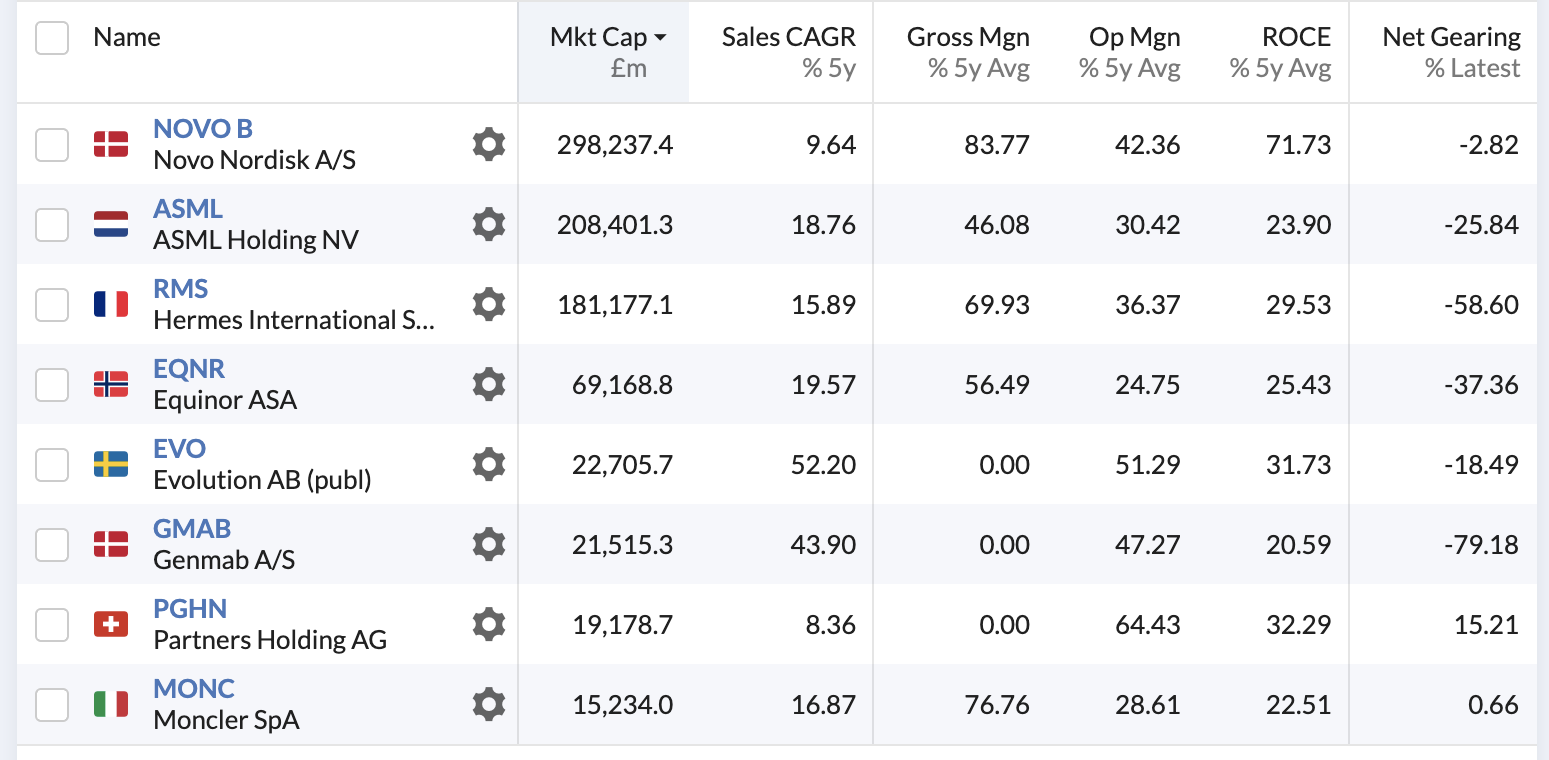 And in the US, the choices are even more plentiful with 32 companies qualifying for my screen. This are the 10 largest.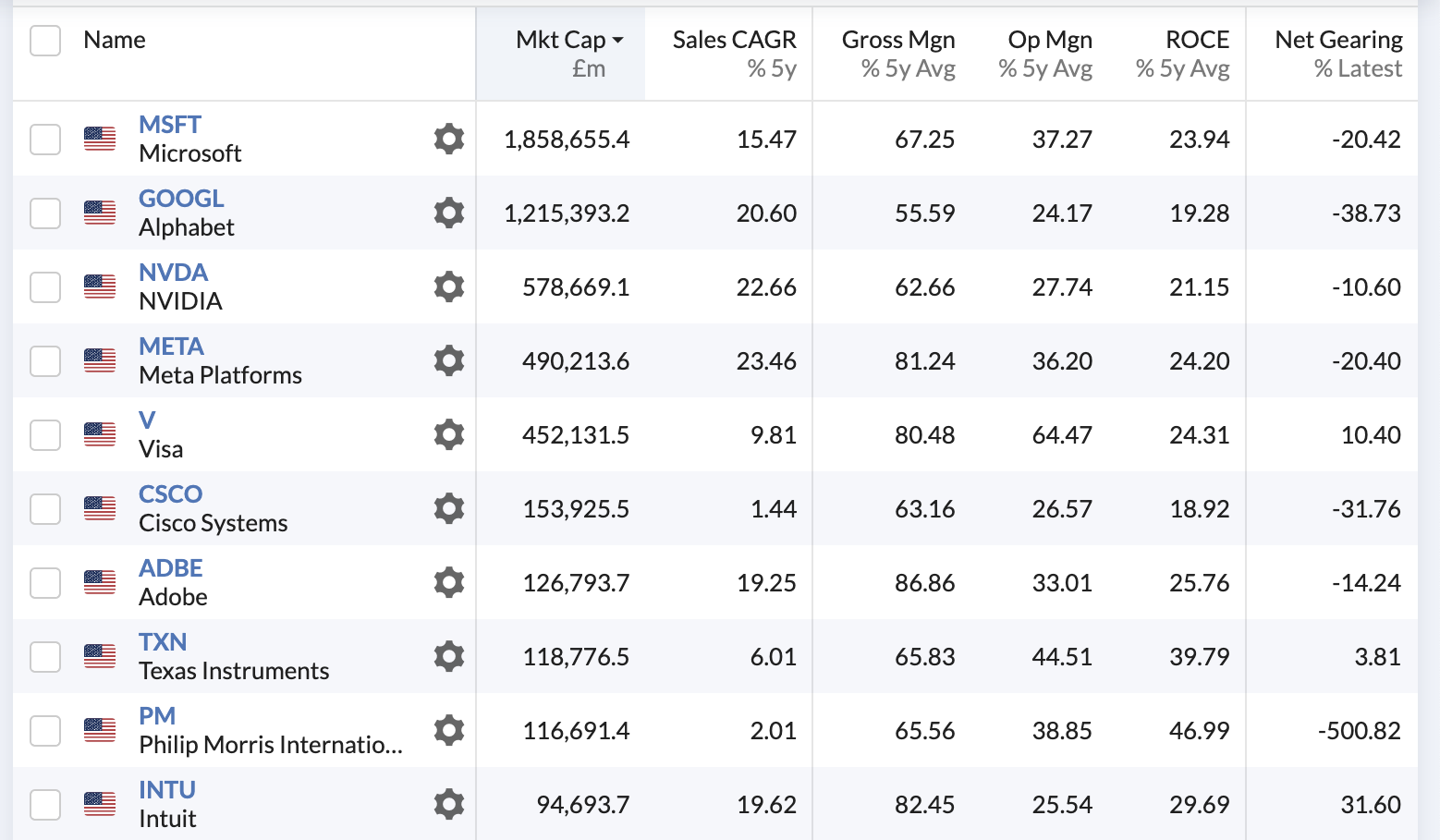 These results hint at one of the major problems that quality investors have when they hunt for stocks in the UK: scale.
Is the UK too small for compounding quality companies?
The screen I have used above limits stock selection only to companies with a market capitalisation of over £10bn. In the UK that does present a challenge because there aren't that many companies which grow that big. Even without all of the quality metrics, only 41 British stocks qualify for my screen. By comparison, the US has 529 stocks worth over £10bn and Europe has 253.
The reason I restrict my selection is that scale is important for compounding quality businesses. These are stocks which investors seek to buy and hold forever. If they are restricted by the potential size of their market, how can they continue compounding indefinitely?
This is the problem facing two of the UK's highest quality stocks, which appear in my screen if I remove the size restriction: Games Workshop and Bioventix.
Bioventix produces sheep monoclonal…

Unlock the rest of this article with a 14 day trial
Already have an account?
Login here