International SIF Folio: A big clear out as my shift to US & Europe continues
This week it's time for my monthly visit to the international version of my Stock in Focus (SIF) portfolio.

The International SIF is strictly a virtual portfolio. I want to see if I can build a rules-based portfolio that invests in overseas stocks, using broadly the same rules as my UK SIF portfolio.
So far, my results have been mixed. But I'm not giving up just yet. The start of 2019 has seen a welcome rebound in markets that's helped me to recoup some losses: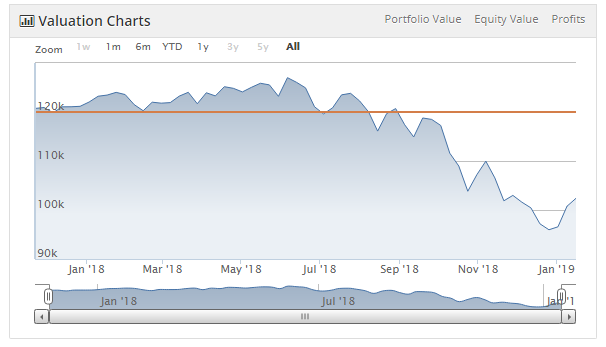 Alongside this, I'm redoubling my efforts to shift the focus of the portfolio to the US and European markets. I hope that this will deliver two benefits:
Focus on markets that are more comparable to UK and easier to understand

Cover a greater number of companies that are of interest to readers - US stocks are the most popular non-UK choice with Stockopedia subscribers
My plan at the moment is to alternate buying and selling months. Last month, I added three new stocks to the International SIF, two US firms and one large German company. This month it's time for a portfolio review.
My rules is that all stocks that have been in the portfolio for at least 10 months must be sold unless they continue to qualify for my International SIF screen. Reviewing the folio's holdings for this piece, I found that of the seven stocks I've held for 10 months or more, only one still passed my screen.
As a result, I've had a pretty major clear out, closing a number of holdings at a decent profit. I'm also relieved to have got rid of a couple of chronic underperformers.
Here are the companies I'll be covering in this piece:
Original coverage: 22 November 2017
This Hong Kong-listed Chinese firm appears to be China's answer to FTSE 100 building materials group CRH. It has also been my biggest winner yet. The shares were…

Unlock the rest of this Article in 15 seconds
Already have an account?
Login here