Will my international SIF Portfolio beat UK stocks?
One of the big benefits of a rules-based strategy is the amount of time it saves, once established. I've certainly found that with the SIF portfolio.

A second benefit is that you can expand your investment universe without an exponential increase in the level of effort that's required. Strategy Editor Ben Hobson's article last week on the benefits of international investing prompted me to consider whether my SIF portfolio rules would work equally well with international stocks.
To find out more, I've decided to set up an international version of the SIF portfolio.
Doing this required a series of decisions to ensure that I ended up with a manageable and (hopefully) reputable set of companies to invest in. So in this article I'll explain the process I went through to create the portfolio.
Note: This is strictly a virtual portfolio. No real cash is involved and I won't be buying any of these stocks, unless I state otherwise. As always, none of what I say should be taken as investment advice.
Getting started
To get started, I made a duplicate of my UK Stock in Focus screen so that I could alter some of the rules.
The first decision was which countries I should include. As I have full access to the 'all regions' version of Stockopedia, I decided to include all available countries. This mean Europe, USA, Canada, Australasia, India and selected Asian countries.UK stocks will also be allowed.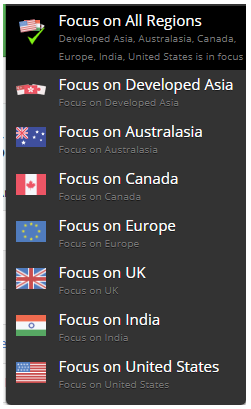 Setting up my international screen to include all countries gave me 138 stocks to choose from. That seemed like too many, so I decided to tighten up my screening rules. My aim here was to try and compensate for the greater risk of investing in overseas markets with which I have no familiarity.

How I changed the screening rules
I didn't want to change the basic philosophy of the SIF screen, which is designed to look for affordable growth stocks. I want established, profitable and dividend-paying companies, with evidence of positive momentum. I don't want outliers of any kind, such as special situations, deep value plays or turnarounds.
Thinking about the practicalities of investing overseas, I decided that I wanted to restrict myself to stocks large enough to have good liquidity and, hopefully, decent corporate governance. So I made the following changes to my screening rules:
…

Finish reading with a 14 day trial
Already have an account?
Login here