International SIF update: Chinese super stock stays as four firms flop
Debate about the government's draft Brexit deal dominated the headlines last week. This isn't the place for politics, but I have noticed that even US analysts are now referring to Brexit uncertainty in their market commentary.
It's hard to say how Brexit will affect our investments, but one factor that could affect many of us would be if a Brexit deal led to a sharp revaluation of sterling.
Graham Neary discussed the potential implications of Brexit for exchange rates in his piece on Monday. For investors who own shares with heavy exposure to the Euro or US dollar, this could be significant. I'd suggest taking a look.
Personally, my view on exchange rates is that for most investors in most situations, currency gains and losses tend to balance out over time. As a general rule, I think our time is generally best spent looking for good quality companies at attractive prices. That's certainly what I am trying to do, here and in my own portfolio.
This week it's time for me to cull some of the older stocks in my International SIF folio. As I discussed in September, my aim is to gradually increase the folio's weighting to US and European (ex-UK) stocks, while scaling back its exposure to Asia.
Incidentally, if you're interested in learning more about the opportunities and risks of investing overseas, I'd recommend checking out Jack Brumby's weekend piece on global investing.
Here's how my international folio looks at the moment. Remember, this is a virtual portfolio only.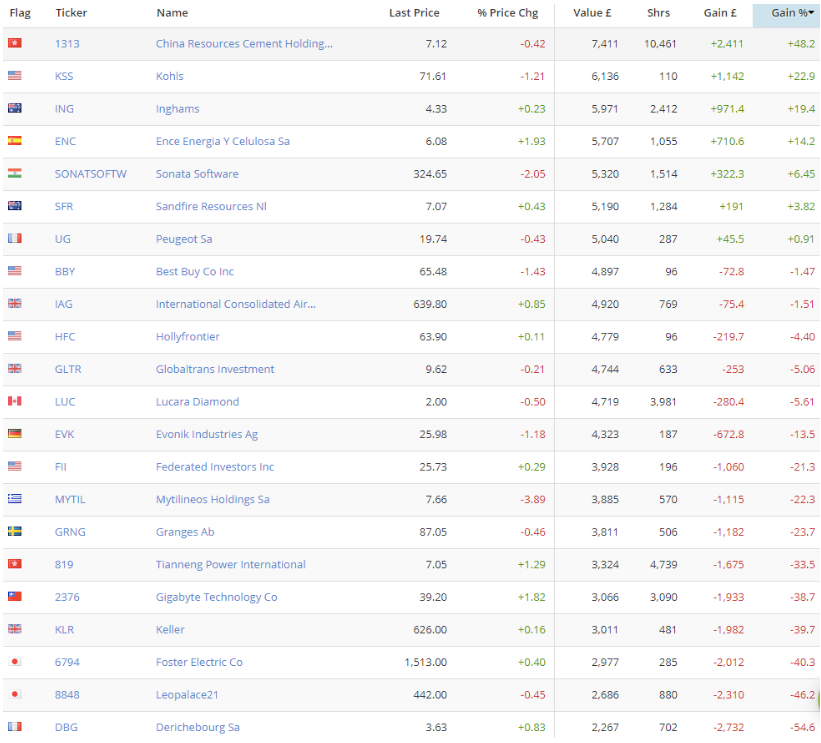 Five stocks have been in the portfolio for at least 10 months, so are due for review. They are:
This company appears to be China's answer to FTSE 100 cement group CRH. However, the Chinese firm has performed considerably better over the last year, gaining 43% during a period when CRH has shed 20%.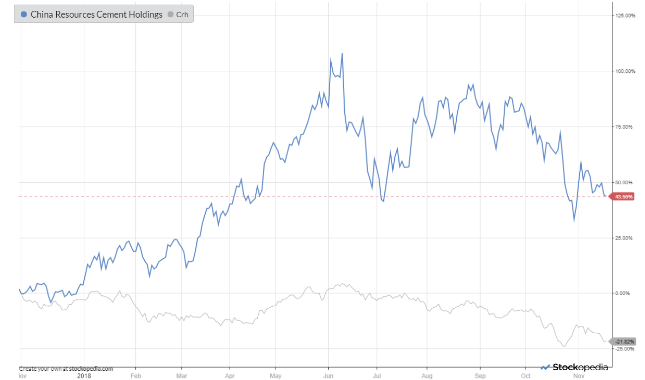 This stock still passes all of my screening tests and is the International SIF's top performer, with a gain of nearly 50%. However, I note that profits are expected to edge lower next year, resulting in flat earnings.


Unlock the rest of this Article in 15 seconds
Already have an account?
Login here