SIF February review: Crash landing for easyJet + steady trading for Sirius Real Estate
Are markets cheap at the moment? Valuation figures for the major indices suggest to me that there are pockets of value out there.
At the time of writing, the FTSE SmallCap index boasts a forecast P/E of 11.8 with a dividend yield of 4.4%, according to Stockopedia. For the big cap FTSE 100, the numbers show a P/E of 13 and a yield of 3.9%.
After a decade of quantitative easing, investors seem to have become accustomed to buying the dips without much hesitation. Last year's sell-off created some apparently attractive valuation opportunities. So far this year, the market seems to be back in buying mode. The FTSE All Share index is up by about 7% and my SIF folio has gained 6%: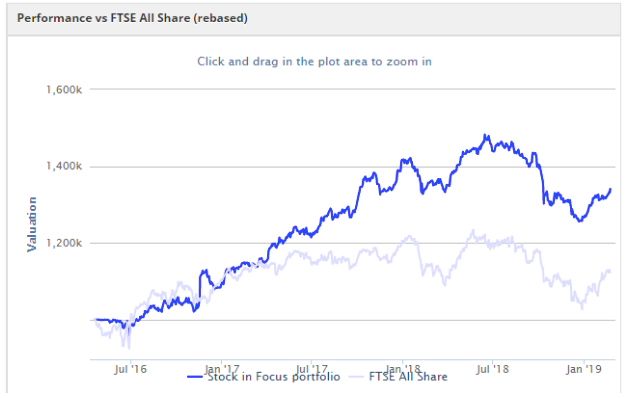 That's not to say there aren't risks out there. Brexit remains on the horizon. A US-China trade war could cause problems. And Warren Buffett said in his latest shareholder letter that "prices are sky-high for businesses possessing decent long-term prospects". Mr Buffett thinks that he's unlikely to make a major acquisition this year, although he is hopeful of making smaller equity investments.

My recent experience has been similar. Hardly any companies are passing my screening tests for value, quality and momentum at the moment. Earlier this month my screen results contained just one stock, a record low. That total has now increased to five, although SIF already owns four of them.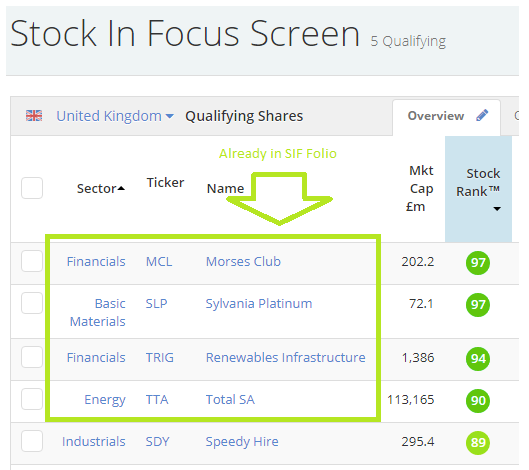 I note that Berkshire Hathaway now has a $112bn cash pile. My Fantasy Fund's (virtual) cash pile is growing too. It currently stands at £378,424, or 27% of the folio. Like Mr Buffett, I want to make sure that I never risk running short of cash. But I do hope to put slightly more of my fund's cash pile to work as the year unfolds.
More on that next week, when I hope to find a new stock to buy.
First, it's time to review holdings that have been in SIF for nine months or more. Only two companies fit the bill:
easyJet (LON:EZJ) - the orange-topped budget airline needs no introduction. But is it heading for a crash landing?

Sirius Real Estate (LON:SRE) - this German firm operates business parks in Germany. I'm a fan of this stock, but…

Unlock this Article with a 14 day free trial
Already have an account?
Login here