SIF Portfolio: Up 19% and beating the market in year one
When I started the the Stock in Focus (SIF) portfolio a year ago, I wasn't sure what to expect. But my fantasy fund has performed well. It's delivered a 19.0% gain in its first year, versus a 13% increase for the benchmark FTSE All-Share index.
I don't think that's a bad start for my first year running this rules-based portfolio, which only takes a few hours a week to maintain. In this piece I'll review what's worked and what hasn't. I'll also consider whether to make any changes for the year ahead, when I'll be investing my own cash in the SIF portfolio.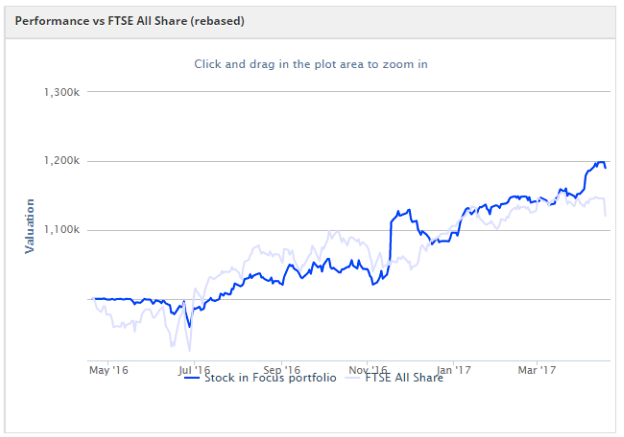 The story so far

I started the Stock in Focus Portfolio as a Stockopedia Fantasy Fund with the ticker SIF on 19 April 2016. You can see the current portfolio and full trading history here. My original article introducing the portfolio is here.
Stocks are selected for the fund from the Stock in Focus Screen results.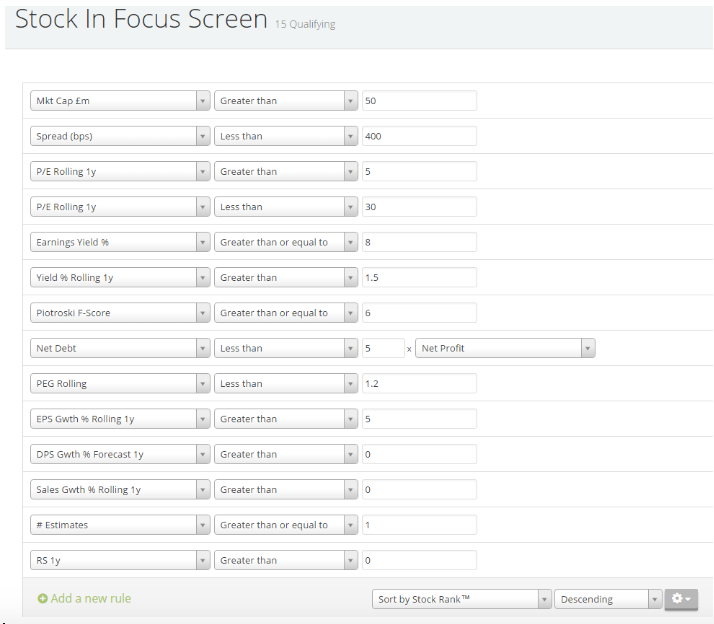 This screen is intended to capture good quality companies exhibiting the characteristics of affordable growth. Stocks are held for a minimum of six months and then sold if they no longer qualify for the screen. Target portfolio size is 15-20 stocks, with equally sized positions.

Stock selection is driven by the screen results, but I also apply some personal judgement and a basic set of diversification rules:
Target an approximate 50:50 split between cyclical and defensive stocks (this has proved difficult)
Ensure at least four of the 10 main stock sectors are represented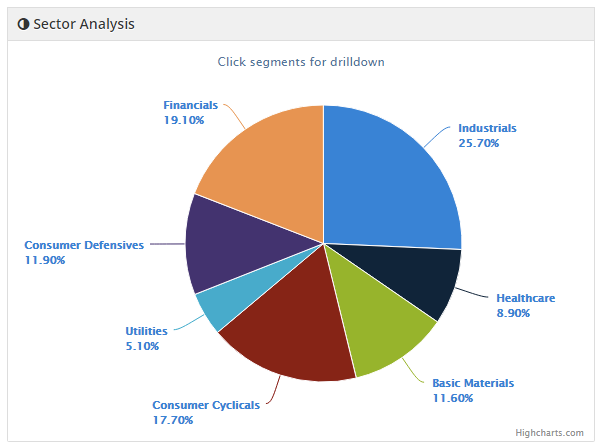 Has it worked?
Here's how the portfolio has performed in its first year against its benchmark, the FTSE All-Share index:
SIF Portfolio: +19.0%
FTSE All-Share: +13.0%
Outperformance: +6.0%
My six-month holding period has generated a fair amount of trading activity. Here's a list of the stocks I've sold from the portfolio over the last six months, together with the total return achieved. Each company name is linked to my review of the stock at the time it was sold:

Unlock the rest of this article with a 14 day trial
Already have an account?
Login here