StockRanks return over 100% in 4 years... how have you got on?
After a year of treading sideways, and mostly lagging the market, since June 2016 shares ranked 90+ by StockRank on the LSE have rocketed in price.  Brexit was the trigger for a general surge in share prices on both sides of the Atlantic... but the top ranked set of stocks has significantly outperformed.   The 90+ ranked set has risen 36% in this timeframe versus 22% for the FTSE All Share.
This recent move has now taken the price return for 90+ ranked UK shares to 109.7% in under 4 years - a 21% annualised return.  These are for quarterly rebalanced portfolios, but even the annually rebalanced portfolios are up by more than 95% in the same timeframe.  While transaction costs are not included in these calculations, neither are dividends which largely offset the transaction cost lag.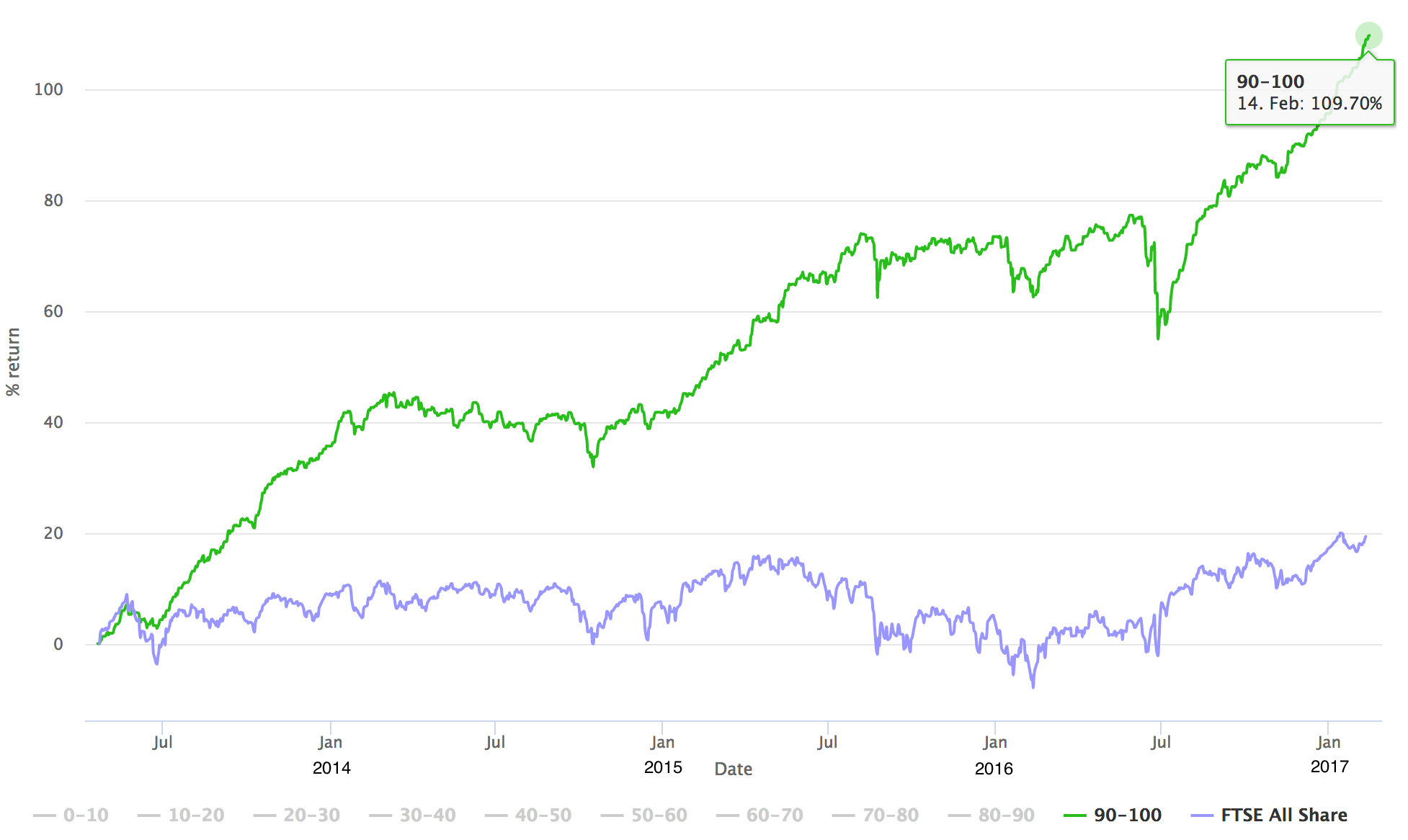 This is a significant milestone.  The ranking strategy behind the UK StockRanks is a simple factor investing framework that analyses the quality, value and momentum of each share. Given that these factors are well described and understood in publicly available research papers on websites like ssrn, efficient market theory suggests that outperformance like this should be impossible.  
Institutional investors have certainly struggled to attain results such as these, but the anecdotal evidence I hear from our subscribers illustrates that many have been matching or even beating these results. 
If you've been implementing your own strategies and have been having some success please do let the community know in the comments below?  Any war stories you can share may give others the confidence to start managing their own investments.


Unlock the rest of this Article in 15 seconds
Already have an account?
Login here