Turnarounds - How to find value shares that are bouncing back
Back in 2012, shares in the media company Trinity Mirror looked surprisingly cheap given the amount of cash the business was throwing off. Despite its outdated business model, the newspaper publisher was still managing to juggle a high level of debt and a troublesome pension deficit. But what was more concerning was its seeming inability to adapt to a digital age. Investors were nervous about how long the cash would keep flowing. On top of that, there were worries that it would get sucked into the industry's phone-hacking scandal and end up facing stiff penalties or worse. Only those with a cast iron constitution were prepared to buy the shares. Many believed it was a value trap, even at such an apparently cheap price.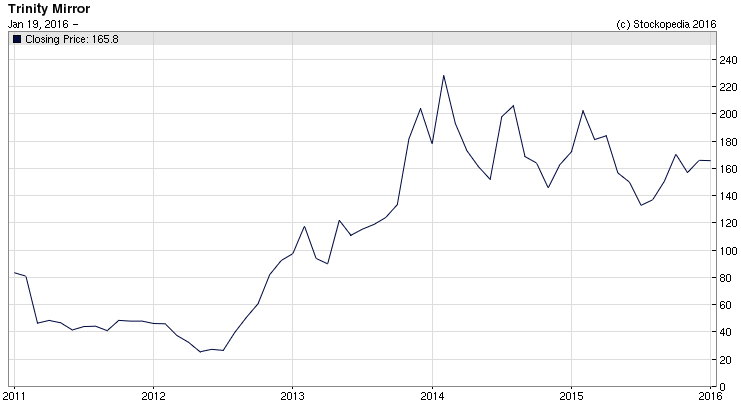 But despite the negative sentiment, shares in Trinity Mirror took off and it became a multi-bagger over the next two years. Opinions are still divided on whether it's a business with a sustainable future. But what isn't in doubt is that Trinity Mirror was a classic Turnaround play. It was in a class of shares that rebound in price from what can sometimes look like terminal decline.
In the Stockopedia taxonomy of stock market winners, Turnarounds are the stocks that are both attractively valued and have strengthening price and earnings momentum. Value & Momentum have an intriguing relationship because as powerful individual factors that drive returns, they tend to work well at different times. Value has been shown to work best over long periods, but is particularly potent when markets are in recovery mode. By contrast, Momentum is much more time-limited and works most effectively during bullish, trending phases. For these reasons, the two factors are often used together to 'smooth' returns in portfolios over time. But when you get both value and momentum working together simultaneously in a single stock, it can be a great sign of a turnaround in progress.
The profile of a Turnaround
To understand the nature of Turnarounds, it's useful to put them in context. In previous articles we've looked at how using Value as a factor on its own can lead to an uncomfortable exposure to shares that that might keep falling in price. With no other redeeming features, a stock that's just cheap can end up being a dreaded Value Trap.
By…

Unlock the rest of this article with a 14 day trial
Already have an account?
Login here