JIC: November 2014 Portfolio Review; +5.1% the best month of the year!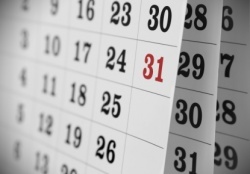 This is the review for January 2013. Subsequent months appear under "comments" below;
A great start to the year from equity markets all around the world. The JIC portfolio rose by 4.7% to £191,715 compared to a 6.4% rise for the FTSE All Share Index including dividends. So mixed emotions; whilst a return of 4.7% will keep the wolves from the door I am a little disappointed not to have done better.
Most of the damage was done by Quindell, which on account of its >200% rise since purchase was the largest holding in the portfolio going into 2013. It fell 22% during January as some holders, including me, banked some profits. There is some scepticism about its prospects mainly centred around its ability to generate sufficient cash and to bed down all the acquisitions it has made during the last year. An Investors Chronicle article in the 25th January edition summed up all these concerns succinctly and caused some damage to the share price. Should the Company prove the doubters wrong there is scope for considerable upside given the low valuation of 5.5x 2013 consensus earnings forecasts. Findel (LON:FDL). also performed poorly following its trading statement and like Quindell, if it can prove its doubters wrong the shares should bounce back strongly.
The best performers over the month were Globo (LON:GBO) 58%, easyJet 22%, Jupiter Fund Management 17%, Gulf Keystone 16% and Intermediate Capital 12%. I have commented on the first three of these during the month, following trading statements and in Globo's case, a meeting with the management.
As for the market outlook, many commentators are saying the markets have risen too far, too fast and will fall back. I don't remember many of them screaming at us to buy stocks when the market was on its downers last May! Best to ignore all the noise and focus on picking stocks.
I have introduced a number of new holdings since the start of the year; St.Ives, Dolphin Capital, Regenersis and Synectics which hopefully will add some value to the portfolio in the coming months.
www.JohnsInvestmentChronicle.com

Unlock this article instantly by logging into your account
Don't have an account? Register for free and we'll get out your way
Disclaimer:
"The investments and any other products mentioned in the johnsinvestmentchronicle website should not in any way be considered advice to buy or sell anything. Any information on the website is given in general terms and does not constitute personal advice to any individual. Readers are responsible for developing and applying their own strategies based on their personal circumstances and furthermore readers should obtain independent financial advice from an FSA regulated intermediary before investing money. Information or views in older blogs may become outdated and should not be relied upon unless confirmed by recent comment." "johnsinvestmentchronicle takes every care to ensure that the factual information on its website is accurate but cannot guarantee this."
---
---