SIF Portfolio: 3 new foreign stocks + small-cap specialist Miton revisited
Last November I launched an international version of the SIF portfolio using a slightly modified set of rules. This virtual portfolio now holds 21 stocks out of a target of 24, so it's nearly up to size.
At the end of May, I added three new foreign stocks. There wasn't space to include these in last week's monthly review, so this week I'm going to provide a short summary of each before moving on to consider a new stock for the main UK SIF portfolio.
To start things off, here's a snapshot of how the International SIF looked on 1 June: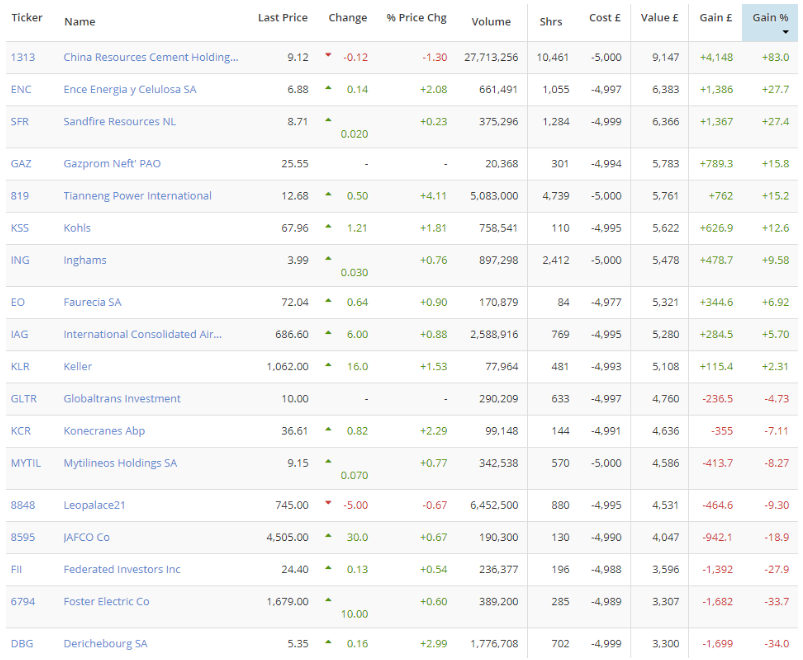 This portfolio is seeing much bigger gains and losses than the UK-only SIF portfolio. I'm not sure why yet, but it will be interesting to see how this affects overall portfolio returns.
Two of my May picks came from the EU which should helping to bolster the European influence in the portfolio. The third is from the USA. All three have Super Stock status and a StockRank of at least 98.
This £750m Swedish firm is the kind of specialist engineer you might find in the FTSE 250. It produces rolled aluminium products such as heat exchangers, transformer windings and food containers.
My main concern with this business was that it might be too dependent on the automotive sector, to which I already have exposure through Faurecia SA. However, the recent acquisition of Noranda has reduced automotive sales from "almost 90%" to "around half", according to the Granges website.
Financially, all looks good. Net profit has doubled since 2013, but return on capital employed has remained fairly stable, with a five-year average of 13%. Net debt is less than three times net profit, and the stock's forecast P/E of 11 seems reasonable. There's also a forecast yield of 2.7% covered 3 times by earnings.
German group Evonik Industries is a £12bn chemicals group which operates in sectors including consumer goods, healthcare and various industrial markets.
Profit growth has been inconsistent in recent years, but a strong result is expected this year.

The broker consensus trend also shows encouraging momentum: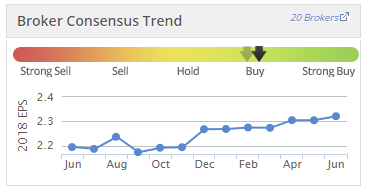 A forecast P/E of 13 and 4% yield seem…

Unlock this Article with a 14 day free trial
Already have an account?
Login here