SIF portfolio: New stock Motorpoint makes me uncomfortable
After a round of profit taking last week, I'm heading to the shops this week. Cyber Weekend may be over, but the SIF screen has come up with a retailer to consider adding to my SIF fantasy fund.

Sharp-eyed readers will note that used car group Motorpoint isn't the highest-ranked qualifying stock in my screen results.
However, H&T, Redrow and Harvey Nash were ruled out as they're already in the portfolio. Robert Walters was disqualified as it's a recruiter, like Harvey Nash.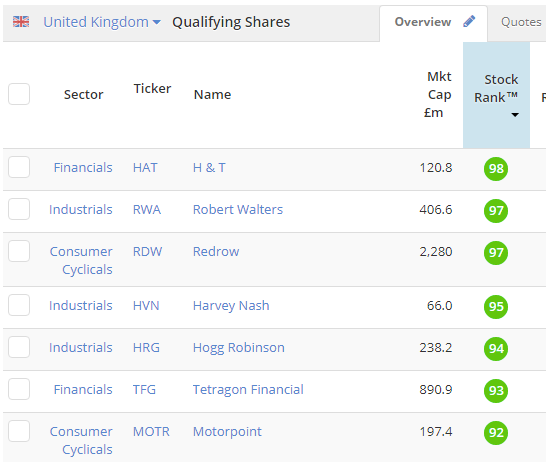 Hogg Robinson is a previous portfolio stock and has a giant pension deficit. Although such deficits have been falling recently due to higher bond yields, I'm going to maintain my self-imposed ban on super-size deficit companies for a little longer.

This brings me down to Jersey-based investment company Tetragon Financial. I decided to rule this stock out as the portfolio already has an asset manager, Standard Life Aberdeen.
Thus my choice for this week is Motorpoint. This is undeniably a cyclical business that's heavily exposed to the UK economy. So I see some risk of overlap with stocks such as Redrow, even though it doesn't have any direct sector peers in the portfolio.
I'm not comfortable with this
On a personal level, I'm not comfortable with the idea of adding a car retailer to the portfolio. Recent figures from automotive trade body, the SMMT, suggest that the new car market has peaked. Is now really a good time to invest in a car retailer?
What could go wrong? The risk of falling used car values and stale stock is obvious. An increase in finance costs could also threaten profits.
This could work: I suppose you could argue that Motorpoint's focus on used cars under three years old might be countercyclical for a while. Some new car buyers might trade down to a nearly-new car next time round. Or perhaps fund manager Neil Woodford's contrarian bet on the UK economy will be vindicated, and the car market will remain relatively healthy.
There's a lot of uncertainty, to my mind. But fortunately I don't have to base my investment decisions on an uncertain macro view. As SIF is a rules-based portfolio, I just need to follow the rules and assess the numbers.
Strong H1 triggers £10m buyback
Motorpoint…

Unlock the rest of this Article in 15 seconds
Already have an account?
Login here