Small Cap Report (17 May) - ZZZ, SPRP, KENZ, OCDO, HNT, PURI, TRB, PVCS, CAPD
Pre 8 a.m. comments
Good morning! Hardly any results today, but lots of IMSs again. A former favourite of mine, which seems to have badly lost its way in recent months is Snoozebox Holdings (LON:ZZZ). I held back on buying the dip, after the recent profits warning, because it seemed to me the company's fundamental business model was seriously under question. So I'm not at all surprised to read their update this morning indicating that the company requires additional capital.
I never buy into companies which look like they might need more cash, as the share price can go a lot lower if demand for new shares is low, so existing shareholders can find themselves nursing losses, whilst a lucky few who participate in the Placing can dive in and more-or-less name their price for new shares (often at a big discount to the prevailing share price). I'd rather be taking part in the Placing, than be an existing holder hoping for the best!
So I'll remain on the sidelines with Snoozebox, and will re-assess it once additional funding has been secured. There are plenty of pebbles on the beach, so it's always good to remember that if you're not convinced, you can just walk away, and there will always be lots of other better opportunities. My mantra is that unless I have a strong conviction to act (i.e. to buy or sell some shares at a particular time & price), then I do nothing. Doing nothing is very often the best course of action in the markets, whether it's not buying a share, or not selling something you already hold. Constantly fiddling with your portfolio through boredom & buying marginal things are mistakes that many of us tend to make, and need to steer away from.
The situation at Sprue Aegis (OFEX:SPRP) is hotting up, with a "firm rejection" of the 90p takeover offer from BRK Brands Europe having been published this morning. Good luck to holders!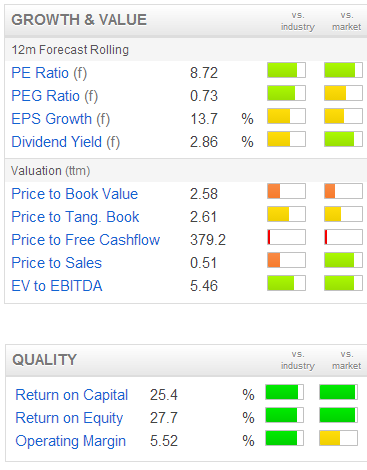 I recently bought a few shares in Kentz (LON:KENZ) following their positive trading update last week, and have been mystified as to why the share price has slipped back down below 400p…

Unlock the rest of this article with a 14 day trial
Already have an account?
Login here