Take control of your investments
Join the thousands of investors around the world using Stockopedia to beat the market.
3. Confirm Your Plan
Includes: Access to all our premium features including: StockReports, GuruScreens, StockRanks, Folios & Analytics, exclusive editorial and our fantastic online support...
You pay

£

0 today
- 14 days free -
Frequently Asked Questions
How does the 14 day free trial work?
If you cancel during the 14 day trial, we will not charge you anything. Once the trial is over, you will be billed for the coming period and then on a recurring basis till cancellation. You can have one trial per year.
Is there a set up fee?
We charge no setup fees. We bill at the beginning of each period and, if you cancel, you'll have access till the end of your paid for billing period. We don't provide refunds, so if in doubt please choose a shorter plan.
Are there any discounts for paying annually or longer?
Yes, after selecting the region you'd like you have the option to pay monthly, annually, biennial or triennial which offer up to 50% discounts on the monthly price plan.
Can I change my Price Plan?
Yes, you can upgrade to longer dated plan at any time and benefit from the discount. If you downgrade from eg. annual to monthly, the plan will change at the end of your current subscription period.
What types of payment do you accept?
We currently accept payment via Visa or Mastercard debit or credit cards.

All payments are processed via SSL with enterprise class security - learn more here.
What browsers do you support?
We support most modern browsers, such as Edge, Firefox and Chrome. Safari 14+ is also supported. We recommend a computer with at least 2GB RAM for the best performance.
"Over the last 2 years I've achieved total returns of 64%."
I've been using Stockopedia for just over 2 years now and finally have access to proven strategies backed up by investment research. After studying the collected Guru Strategies I changed my approach to use the screening tools to identify high quality momentum stocks with value & growth characteristics. Over the last 2 years I've achieved total returns of 64%.

I'm not someone who can dissect a balance sheet, yet I feel that the tools provided by Stockopedia allow me to select shares with a good degree of confidence. The StockReports provide clear and concise data and the StockRanks help me separate the wheat from the chaff.

Phil Hoffer
Subscriber (@PhilH)
"I now feel fully able to research stocks on my own"
Last year I lost around 60% of my investment in the shares I had bought based on the tips of others. Since then I took the decision to make my own independent investment decisions in conjunction with Stockopedia.

From this point my portfolio has increased by 50% - in the last 6 months I have significantly outperformed the market. I would not have done that without Stockopedia's tools, learning materials and access to the knowledge of other investors.

Richard Louden
Subscriber (@loudenr)
Included in your plan

StockReports™

StockRanks™

GuruScreens™

Screener

Exclusive Editorial

10 Folios & Analysis

Charts

Comparison & Valuation tools

Brilliant Online Support

Our library of helpful videos and guides
In the media
"Stockopedia is like a stock market encyclopedia and a great place to scan for new shares to buy; There is lots more really fantastic material and I believe access should help investors. I now use it myself."

Robbie Burns
The Naked Trader
"One of the advantages of using Stockopedia is that it helps throw up companies that you would otherwise not find out about. It also helps investors avoid getting caught in the traps that even the biggest household name shares can lay."
Simon Lambert
This is Money
"Stockopedia presents all the data on any UK company that you are likely to want, saving you doing the analysis - this is a highly recommended service"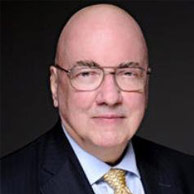 "Since I last wrote about advanced screeners for UK value investors Stockopedia has emerged as my favourite. For data, Stockopedia shines."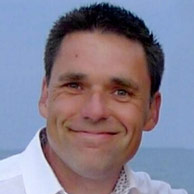 Richard Beddard
Interactive Investor
"Gloriously designed - the individual company pages on Stockopedia are an absolute delight and incredibly easy to read."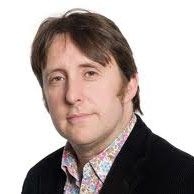 David Stevenson
Financial Times
"Expensive fund managers should be looking over their shoulders."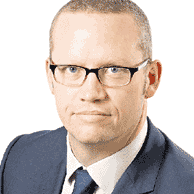 Andrew Oxlade
The Telegraph