Small Cap Value Report (12 Jan 2016) - SPD, KBC, BOO, AVS, BOTB, MCB
Good morning!
I'm overwhelmed with the volume of results & trading updates today, so will do my best, but this report will probably take the rest of the day to write! So I might have to cut some corners, to cover all the companies reporting today.
Reports of the death of retailers seem premature, with surprisingly upbeat statements from both Debenhams (LON:DEB) (I hold a long position in DEB) and WM Morrison Supermarkets (LON:MRW) today. It's interesting to note that, in both cases, the market did not correctly anticipate that recent trading would be alright - the pessimists were wrong. This seems a pattern at the moment - i.e. that price movements on the chart really are not proving good indicators of company performance at all, and many glaring anomalies have appeared - creating buying opportunities. I'm drawn like a moth to the dim lights of companies surrounded by investor gloom, as selectively you can find lovely bargains, if you avoid the value traps (not always successfully done, by any means, but I'm getting better!)
I've been filling my boots c.400p this morning with Sports Direct (SPD) shares - the dramatic sell-off seems greatly overdone, perhaps because tracker funds might be selling ahead of it dropping out of the FTSE 100? This has combined with a mild profit warning, and numerous press articles attacking the company's pay & working conditions, and general corporate governance issues relating to Mike Ashley's tenuous grasp of (and/or disdain for) the requirements of being a publicly listed company. Him owning 59.4% of the business creates a lot of problems. All of which is great from my point of view, as I'm only interested in it being a fantastic business, that is now very cheap in my view. As always, this is just my personal opinion, I'm not giving recommendations, just chewing the cud on things that look interesting to me. DYOR is the whole ethos of this site remember.
---
185p cash takeover - this looks a done deal, with 42.6% acceptances already secured from Institutional shareholders. Well done to KBC shareholders, this is an attractive exit price (a 49.2% premium to last night's closing price), and all in cash too.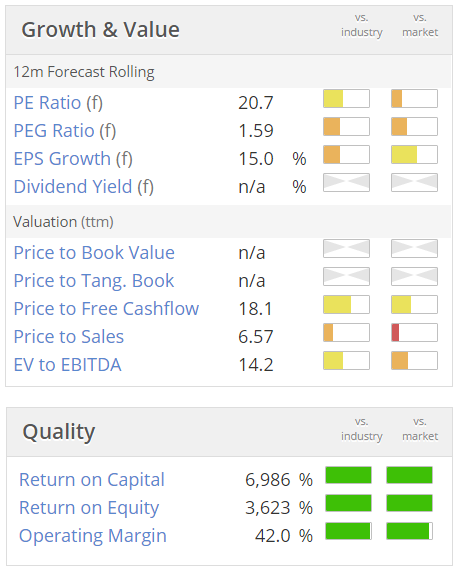 The…

Unlock the rest of this Article in 15 seconds
Already have an account?
Login here