Small Cap Value Report (13 Jul 2015) - ALNT, SPRP, CVR
Good morning!
Greece
Grexit now appears to be off the table, with an all-night EU leaders conference apparently having thrashed out an outline agreement. So we're seeing a bit of a relief rally in UK shares this morning, although I think the market had correctly anticipated that a compromise would in all probability be reached.
No doubt the next panic will be whether the Greek Govt is able to pass the necessary legislation internally, or whether the Govt collapses, triggering elections? So I'll be keeping an eye on things, but personally it's only having a marginal effect on my portfolio decisions. Let's hope they get things properly sorted, so that Greece doesn't descend into a humanitarian crisis. Although things are bad in Greece, it's nothing compared with the terrible conditions being endured by people elsewhere, e.g. Syria - evidenced by the large numbers of people risking the dangerous crossing by sea, and arriving in packed dinghies in e.g. Lesbos - there was a fascinating TV programme about that last week.
M&A
Another interesting investment theme which I've mentioned recently is the surge in M&A activity - in particular, the high ratings for US companies means that they are hunting for relatively cheap acquisitions in the UK.
Today there is another deal announced - Alent (LON:ALNT) is up 45% this morning on news of a cash bid at 503p per share from a US company called Platform Specialty Products Corp. I'm lucky enough to have the European & US data on Stockopedia, so I've had a quick look at the StockReport for Platform Specialty Products (LON:PAH) and it looks pricey - a fwd PER of 17.5 looks high, given that Platform has a lot of debt, and a weak balance sheet (which is negative once you write off intangibles). Although scanning the news announcements from the company, it seems to have raised fresh equity and bonds since the last balance sheet date of 31 Dec 2014.
Here's the top part of the StockReport for Platform: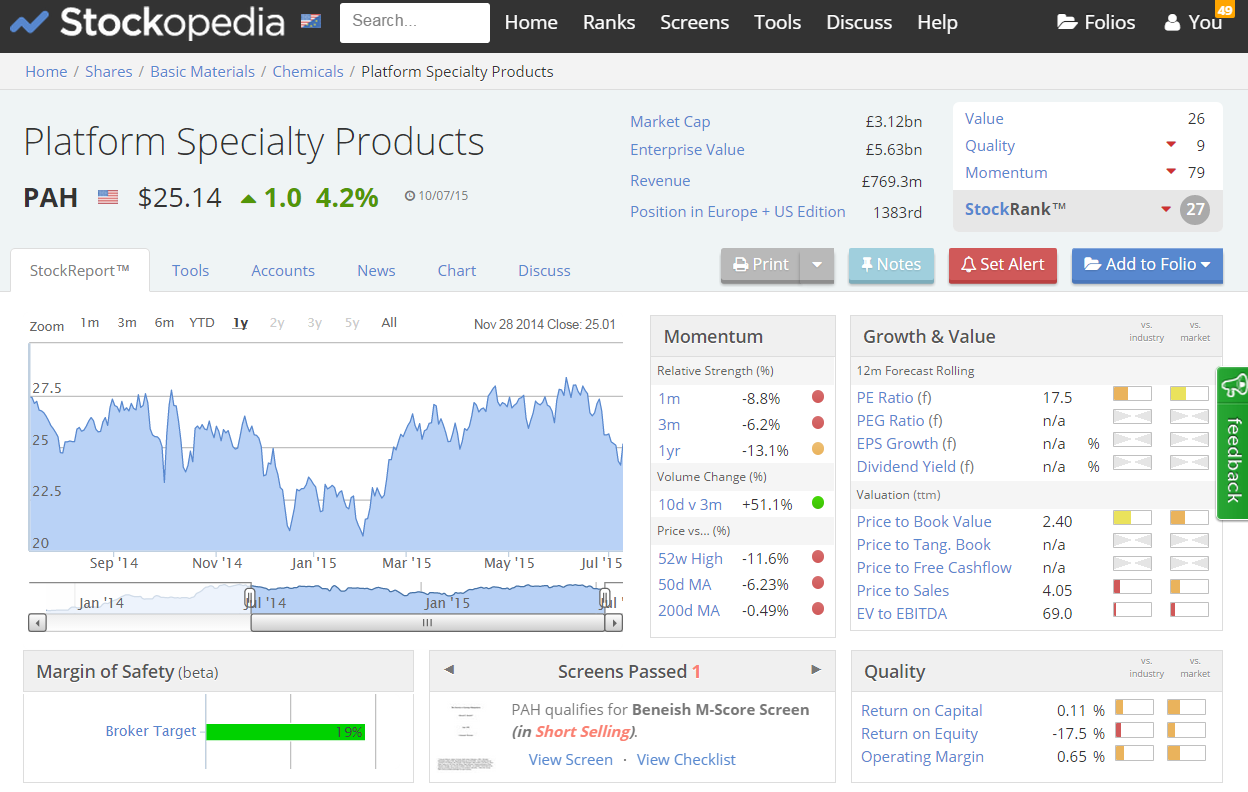 Contrast that with the target company it's buying, Alent (LON:ALNT) and you can see why the highly rated & heavily indebted US company sees the UK company as a bargain: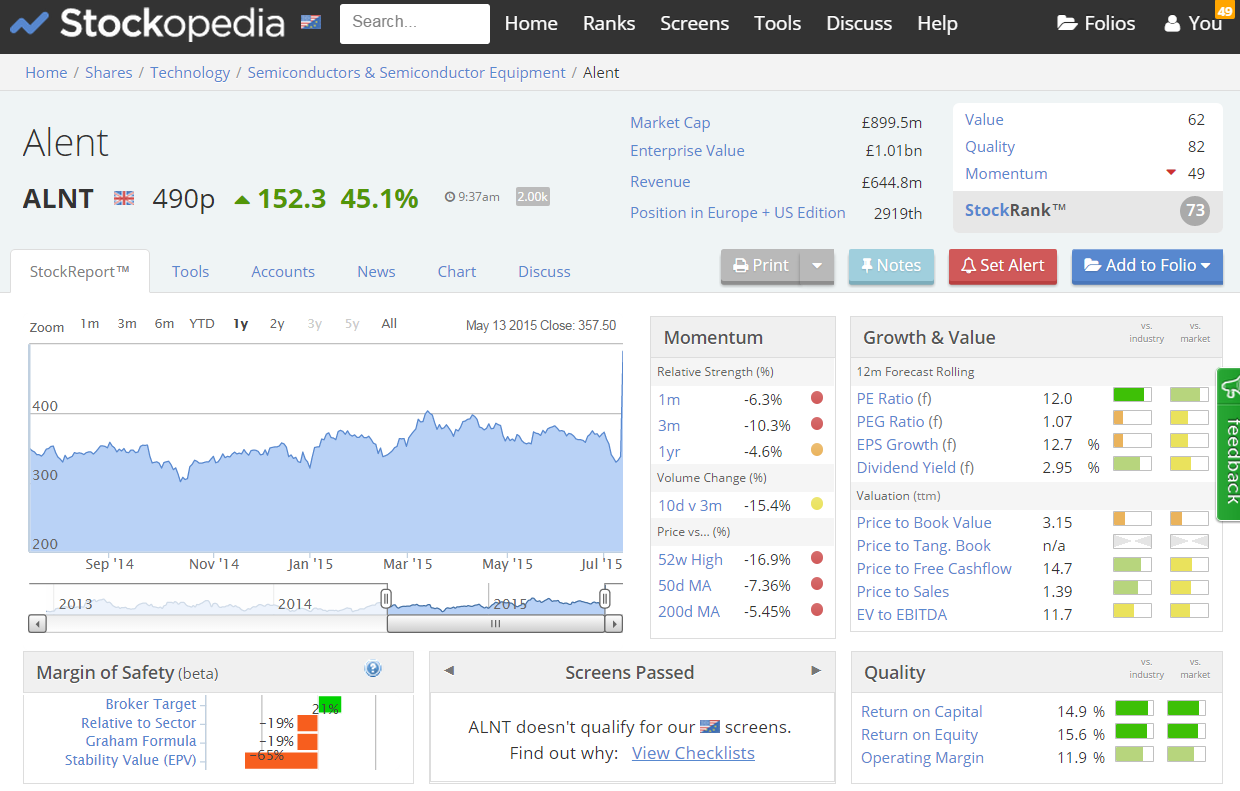 So I hope some of the M&A activity spills…

Unlock the rest of this Article in 15 seconds
Already have an account?
Login here