Small Cap Value Report (17 Aug) - IDOX, MCON, ALM
Good morning!
Edit: This report is now covering Idox (LON:IDOX), Mincon (LON:MCON) and Allied Minds (LON:ALM).

Best regards,
Graham
---
Idox (LON:IDOX)
Share price: 62.375p
No. of shares: 405.2 million
Market cap: £253 million
IDOX provides software & related services, mostly to the public sector. I covered it last in December (link).
There hasn't been any share price progress so far this year, and the dividend yield is slim, but it has been a successful holding for long-term investors.
It's attempting to grow organically and via acquisitions. The last IDOX acquisition I covered seemed to be at an aggressive valuation (EV/EBITDA 35x), which brings us to today's.
It's a £5 million deal for "a supplier of electoral back office software and services to UK local authorities".
IDOX already has an elections business unit, so this sounds like a good fit.

The valuation is also far more modest than last time: 4.5x EBITDA on a debt-free and cash-free basis, with senior management staying on for at least two years.
My opinion

I'm getting more comfortable with IDOX as a potential investment.
Public sector clients can be sticky with their software systems - there is a lot of hassle, risk and uncertainty to change, so they can stick around for many more years than might otherwise have been expected.
There does seem to be a good rationale for putting all these public sector services in the same group. At a group level, IDOX should have a very strong understanding of its clients and of each particular service type (e.g. electoral services).
All the metrics are fairly average at the moment but let's keep it on the watchlist: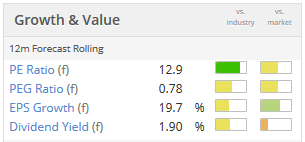 ---
Share price: 98p (+9%)
No. of shares: 210.5 million
Market cap: £206 million (€226 million)
I commended this producer of hard rock drilling tools for playing down its success in Q1.
But now the half-year report is out, and the success has continued: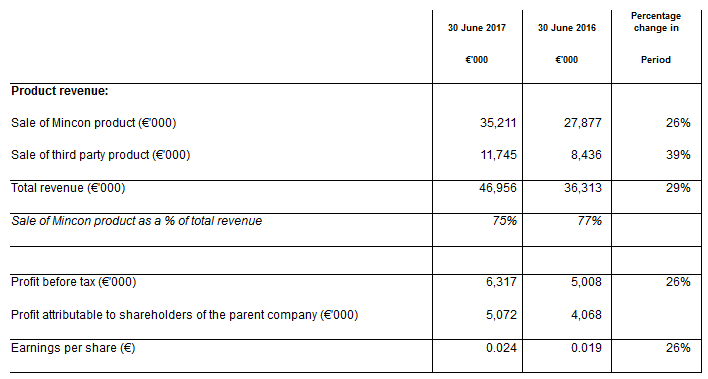 It's an Irish company, hence the €uro reporting style.
Even better, the…

Unlock the rest of this Article in 15 seconds
Already have an account?
Login here