Small Cap Value Report (18 Dec 2014) - CRAW, INCA, GDWN, CROS
Good morning!
Share price: 53.5p
No. shares: 79.6m
Market Cap: £42.6m
CEO appointment - this looks a very impressive announcement. Crawshaw's, a small chain of butchers & fast food, raised the money to do a stores roll-out earlier this year, but the only problem was that they didn't have a CEO to actually do the roll-out!
Anyway, that looks to have been fixed today with a very impressive-looking appointment - of Noel Collett. I don't know him, but his credentials look ideal - having been COO for Lidl's UK business for the last 12 years, during which time Lidl did a store roll-out from 200 to 600 stores. So this appointment really looks quite a coup for Crawshaws. I wonder what sort of package he has been offered to persuade him to take this role?
My opinion - the valuation of Crawshaws looks crazy, if you only base it on the historic, and indeed the next two years' forecasts. However, bulls counter that by pointing out that the company has thrashed forecasts in the last year, and that the company already has cash on hand to roughly double the size of the business.
Therefore, if the store roll-out is successful, and gathers pace, it should become self-funding, and in 5-10 years' time this could be a business that is 10-20 times its current size perhaps. At which point the market cap would probably also be multiples of the current valuation.
So you either buy into the roll-out, and don't mind paying a toppy price for it up-front, or you don't! So far, the bulls have been proven spectacularly correct. Personally I'll be watching from the sidelines, and will see how things progress over the next year or two. Retail roll-outs are far from straightforward.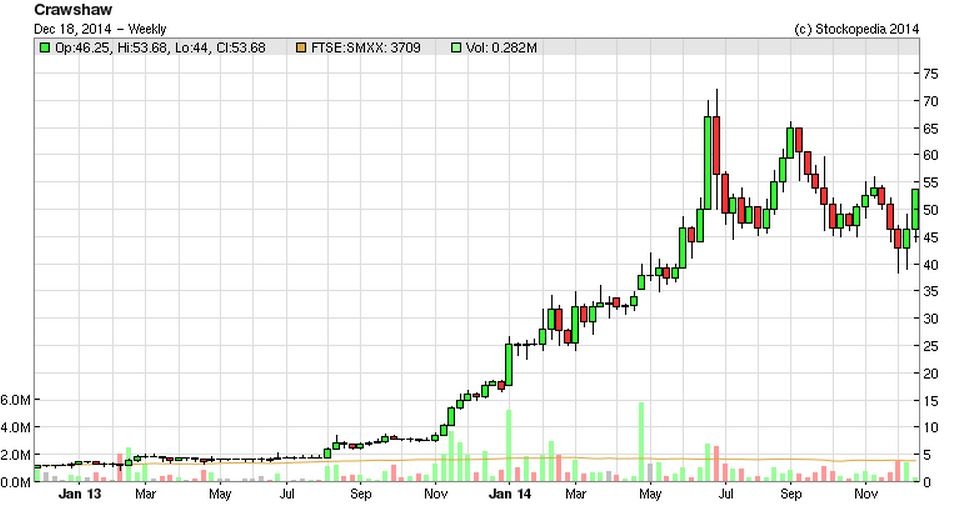 ---
I've never quite seen the value in this car dealership software company. The shares have traded sideways for the last two years, with the odd blip up & down.
Clearly there must have been more to Incadea than the market realised, as there's a 190p recommended cash offer announced today, from a US outfit called Dealertrack Tech. Inc.. This is a US Listed (NASDAQ: TRAK) company with a $2.2bn market cap.
Just having a quick look at Dealertrack's figures, it seems on a fairly warm rating, so I suppose that means the…

Unlock this Article with a 14 day free trial
Already have an account?
Login here