Small Cap Value Report (18 Jul 2014) - BEG, ESS, VLX, FDL
Good morning! It's quiet for results & trading updates today, and judging by low volumes so far today, it looks as if a lot of people have taken the day off. So there could be buying (or selling) opportunities - because on quiet days important news from companies reporting can be overlooked.
It's always worth having a read of this insolvency practitioner's quarterly updates about companies in financial distress. Surprisingly, today's report for Q2 shows a big increase in SMEs that are in financial distress, up 60,000 to 237,000 compared with the same time last year.
The report also indicates that even a 1% rise in interest rates would push a lot of zombie companies to the wall, and that many such companies tend to (just about) survive Recessions, but then go bust in a recovery, as they stretch their working capital to breaking point when trying to grow sales.
As a nation, at some point we're going to have to bite the bullet, and have a big clear-out of insolvent companies, which arguably is necessary for a sustainable recovery - as it frees up resources for more efficient, growing companies. Begbies describes the UK as having a "twin track economy", with large caps doing well, and many SMEs struggling and overtrading, due to lack of bank finance.
Of course more corporate insolvencies is bullish for Begbies.
The short report is here.
---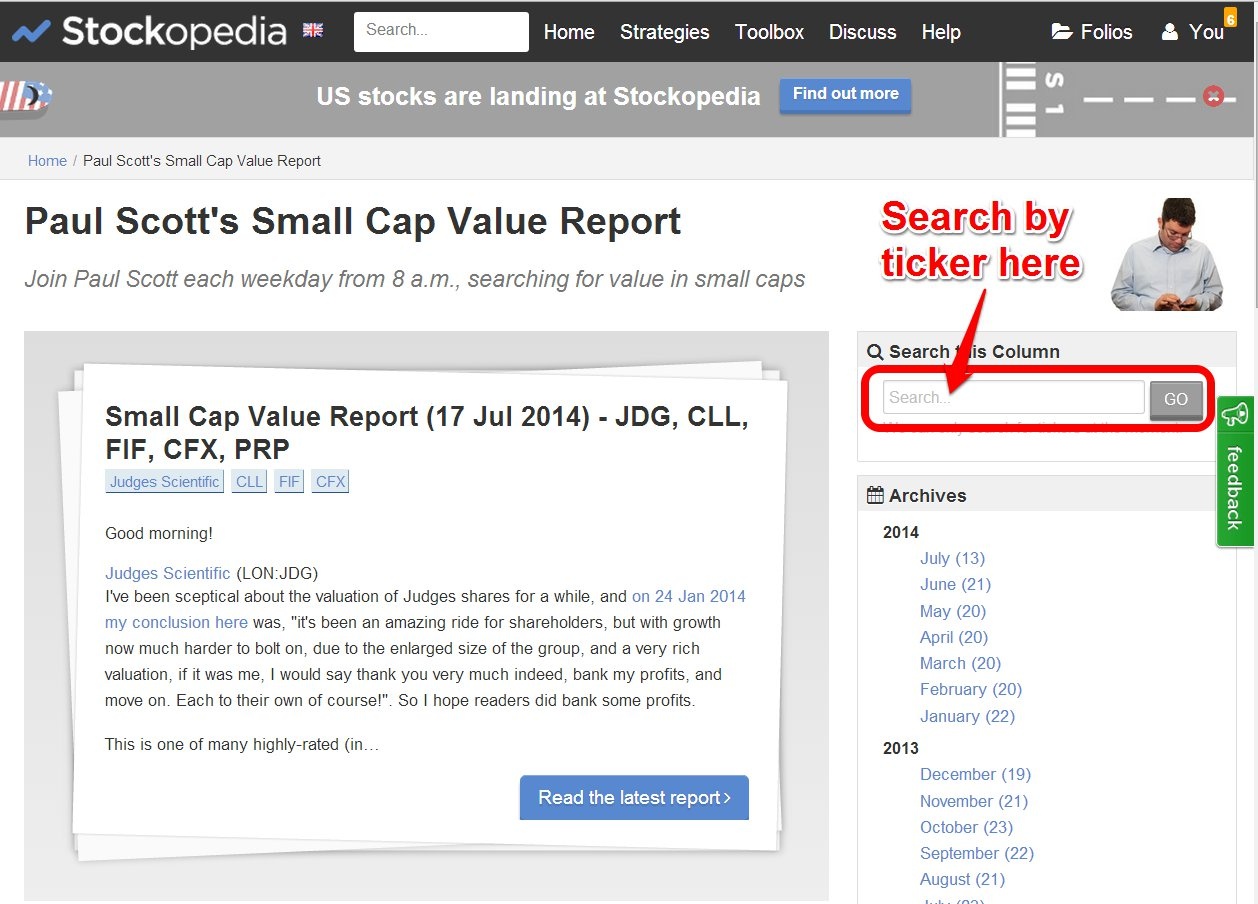 Essenden operates 29 ten-pin bowling centres. It's had a chequered past, but sorted out its balance sheet a little while ago with a debt for equity sawp - I've written about it in great detail here before, if you search the archive using this page (or click on link on screen shot on the right).
We've got nearly 2 years' articles on the site now, so that's loads of background info & strident opinions on many (most?) small caps outside the resources, financial, and overseas sectors.
Back to Essenden, the company's H1 trading update sounds jolly good to me. LFL sales were up 6.1% in the 26 weeks to 29 Jun 2014. That's excellent in an economy where there is no real wages growth. So anything above 2%-ish (inflation) means they are out-performing. They mention that this has been achieved despite the…

Unlock the rest of this Article in 15 seconds
Already have an account?
Login here