Small Cap Value Report (2 Jun 2014) - ARL, TRB, DQE
Good morning!
This company is on my watchlist, after an interesting presentation by the CEO at a Mello investor evening a few months ago. It's a tidal power (from submerged turbines) company building an offshore project in Scotland.
Results for the year ended 31 Dec 2013 have been issued this morning. I was initially confused by these results, as the company appears to be heavily loss-making, and to have negligible cash, and a lot of debt, so from these figures it doesn't look viable. However I've just realised the company only floated in Feb 2014, i.e. after the reporting date in these results, so it must have raised fresh cash at that time.
Sure enough the Admission to AIM announcement from 20 Feb 2014 indicates that £12m in new equity, and £8m in "non-dilutive funding" (presumably loans or grants?) was raised. It generated a $13.7m operating loss in 2013, on $6.2m of turnover. So it's not possible to value the company based on these accounts. Instead one would have to get more information about the capex needed to complete the tidal energy project, future operating cash burn, and then look at forecasts for what profit it is likely to generate in the future.
One to watch, but I've not got any idea how much it's worth. Tidal energy seems conceptually a good idea - in that, unlike wind turbines, the amount & timing of electricity generation is entirely reliable & predictable. The only thing that could change it, is if the moon suddenly deviated from its orbit around the earth, changing tidal patterns.
The share price began falling soon after it floated, but has since stabilised at a lower level.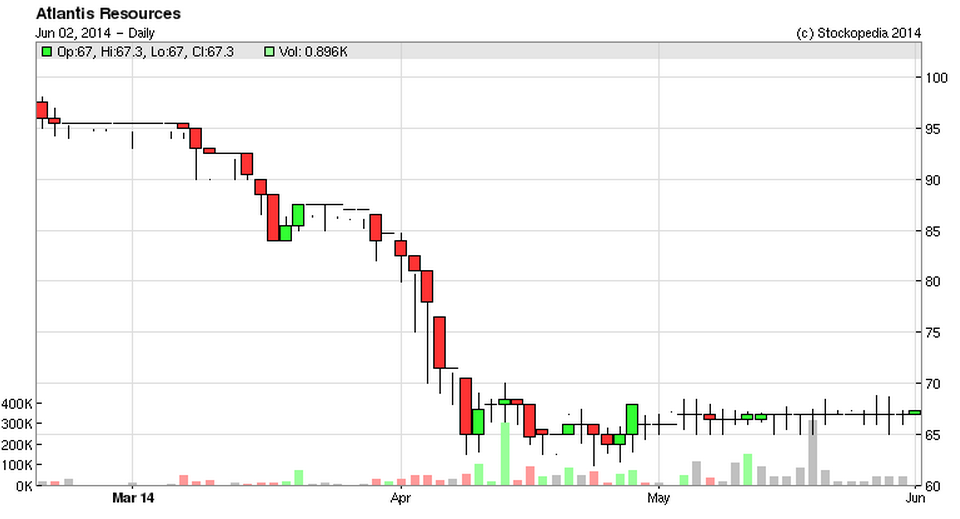 Tribal describes itself grandiosely as, "a leading provider of technology enabled management solutions to the international education, learning and training markets" - what on earth does that mean? I know they do the OFSTED inspections for schools. So I am awarding them a grade D- for ability to explain what the company actually does.
It announces an acquisition of an Australian company, for A$15.2m, which at the current exchange rate of £1 = A$1.81 converts…

Unlock the rest of this Article in 15 seconds
Already have an account?
Login here