Small Cap Value Report (20 Feb 2014) - FLYB, IKA, ZZZ, IPEL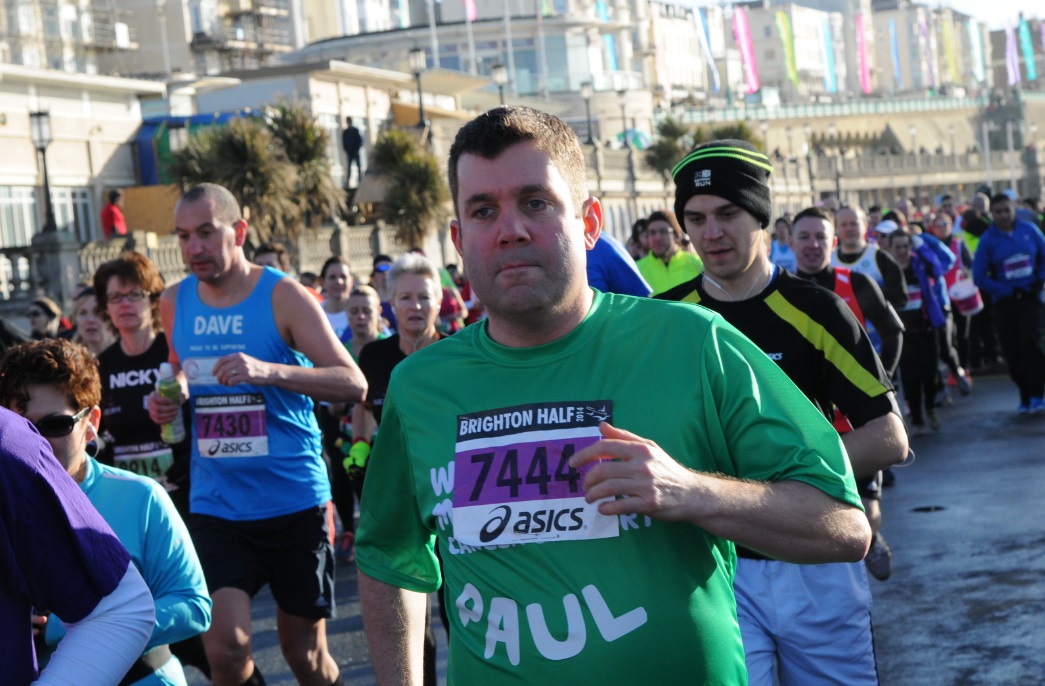 Good morning! Here is my official photo from the Brighton Half Marathon last Sunday, with me looking very serious & also looking knackered - which is a tad worrying, as judging from the angle of the sun, and the buildings behind on Madeira Drive, this shot was taken right at the start of the run!
As you can see from my charity fundraising page, you've beaten the £2k target including Gift Aid, with a remarkable £2,268 raised almost entirely from readers of this blog, so thank you very much indeed. The page is still open, so any late donations are still very welcome!
I was gasping for a pint or two of pear cider afterwards, which is how I usually re-hydrate after half marathons, but part of this year's charity challenge is to be completely sober for 3 months, so I instead had to make do with lucozade!
As we all know, the Stock Market is primarily a market for secondhand shares to change hands. However it also has an economically vital role to play in allocating capital by fundraising for both existing quoted companies and new entrants to the Stock Market. There is so much activity in both these areas at the moment, that it surely must augur very well for the British economy in 2014?
Investors should adapt to market conditions a certain amount in my view - i.e. if you see a profitable trend underway, then it pays to run with it, whilst being careful not be caught over-paying for something fundamentally flawed - and there are plenty of examples of that at the moment - i.e. fashionable stocks that will probably in the long run be a huge disappointment for investors. Remember that in the short term the market is a voting machine than sets prices based on investor sentiment. However in the long term, share prices will converge with each company's fundamental ability to generate cash and pay dividends - so in the long run the market is a weighing machine, and if there is little real substance to a company, eventually that will come home to roost with a dramatically lower share price.
The market's current huge appetite to refinance companies has been demonstrated again this morning, with two fundraisings in my own portfolio, as follows;
 …

Unlock the rest of this Article in 15 seconds