Small Cap Value Report (Mon 11 Feb 2019) - UPGS, AVAP, STR
Good morning, it's Paul here!
It's a very quiet day for trading updates, and results.
Graham and I had a natter about some stocks in my portfolio, just after the market closed on Friday evening. Here's that podcast, which is a potentially painful 1 hour long. We continued chatting about Brexit for another 1.5 hours after that, but you'll be relieved to hear that Graham had switched off the red button before that started!
Incidentally, the picture that Graham chose to illustrate the podcast, of some people playing football, perfectly sums up my school memories of football - namely the player (in red) on the right, who is recoiling in horror, in a slightly camp way, as the football comes in his direction & he feels the pressure of having to do something with it. Yep, that was just like me;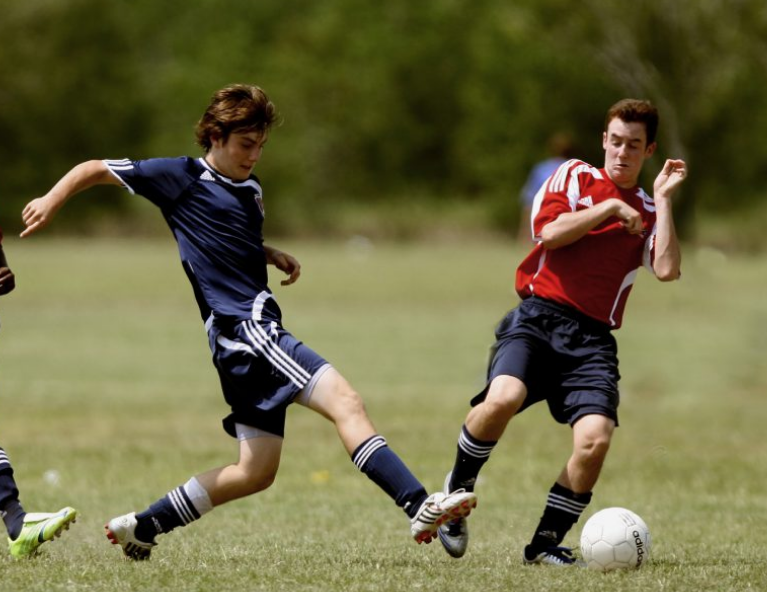 ---
Share price: 65.2p (up 12.4% today, at 11:38)
No. shares: 82.2m
Market cap: £53.6m
Ultimate Products, the owner, manager, designer and developer of an extensive range of value-focused consumer goods brands, announces the following trading update for the six months ended 31 January 2019 ("the period").
This company, which imports consumer goods from China, I think, was a very disappointing stock market float in March 2017. It floated at 128p per share. Note that the float did not raise any cash for the company, it was a sale of 50% of the company, raising £52.6m for the selling shareholders. I'm really not keen on this type of float, as they often seem to go wrong later.
Initially UPGS shares did well, and rose to a high of about 223p. Then came the (first) profit warning, in Sept 2017, just 6 months after floating. I really do think that selling shareholders should be legally required to repay some or all of the proceeds, if a share price collapses so soon after listing. Maybe listing proceeds should be put into escrow, and released gradually over say 3 years? Or have a clawback clause?
After languishing for a while, the share price has had something of a recovery recently, so this share could be worth a fresh look. People who…

Unlock this Article with a 14 day free trial
Already have an account?
Login here