Small Cap Value Report (Mon 29 Oct 2018) - W7L, GMAA, VCP
Good morning, it's Paul here!
I've finally managed to work out how to put up my Bournemouth sunset picture from last week! Shrinking the file size dramatically seems to have done it - anyway, I hope you like the colours.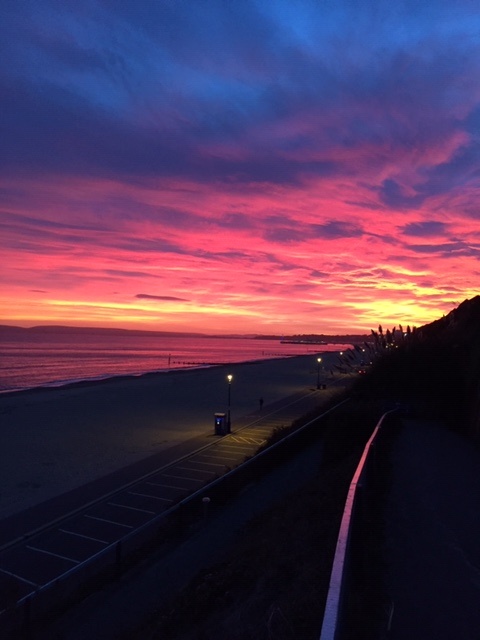 Preamble
Volatile stock market conditions remain, driven mainly by the USA (rising interest rates, trade war with China/EU), but also factors closer to home such as Italy/Eurozone crisis, Brexit & Corbyn worries.
I recall that, a couple of years ago, the Fed tried to start raising interest rates, but it triggered a stock market plunge, so they back-tracked. Maybe we've had QE & ultra low interest rates for so long, that our economies are now addicted to cheap credit?
I don't see any particular reason why there would be a continued bear market (based on the information we have as of now). In my view things got very frothy, and this is a sensible (and long overdue) correction.
I'm also starting to see some genuine bargains crop up - companies that are reporting decent trading, but are on fairly bombed out valuations. Last week, Flowtech Fluidpower (LON:FLO) and Photo-Me International (LON:PHTM) struck me as good value (I don't hold either, but they're both on my watchlist). There are some attractive (and sustainable) dividend yields out there, which make some high yielding equities look rather attractive now.
I'm thinking about running some stock screens, to look for bargains, much like I did in 2016 after the Brexit vote. Over the weekend, I revisited a video I made just after the Brexit vote. I was correct at the time that it was a one-off plunge, which would recover. Although looking back at the stocks that came up on my "Brexit bargains" screen, it's amazing now how far some of the low PER + high dividend yield retailers shares have more recently collapsed (e.g. Debenhams (LON:DEB) ). So I might use different criteria this time around, more focused on quality measures.
The speed of the decline in some conventional retailer shares has really surprised me - operational gearing in reverse. It's made me realise that chasing the lowest PER & highest yielding shares is a dangerous strategy…

Unlock the rest of this article with a 14 day trial
Already have an account?
Login here