Small Cap Value Report - PMP, HYC, CRE, RHL, BON, ARDN
Good morning!
Share price: 815p
No. shares: 10.7m
Mkt Cap:   £87.2m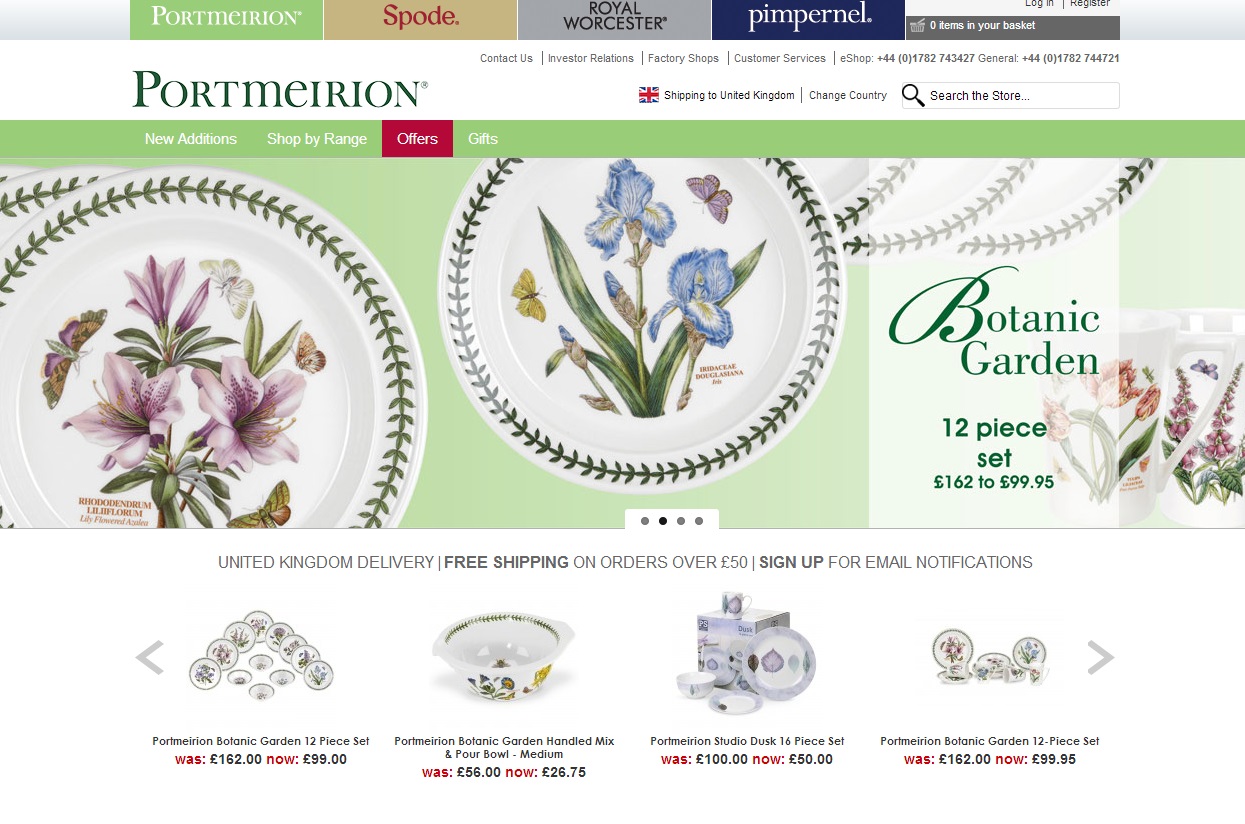 Interim results for the six months to 30 Jun 2014 have been published today  by this crockery maker.
Portmeirion owns a number of well-known brands, and the screen grab on the right from their website shows the classic "Botanic Garden" range.
It's probably my favourite long term hold, as the company ticks all the boxes I like - modest valuation, good profit margins, a strong Balance Sheet with freehold property and net cash, steady growth even in weak economic conditions, good progression in dividends, competent management, and predictable revenue streams. Having a product which will be dropped & broken by owners from time to time gives a nice replacement cycle too!
Look how well the company has done, during a 6-year period where its main markets (UK, USA & S.Korea) were economically soft;

It's a quality business, on a modest valuation in my opinion, which is confirmed by the high quality scores on the Stockopedia graphics below, and its very high 95 score on the StockRank system;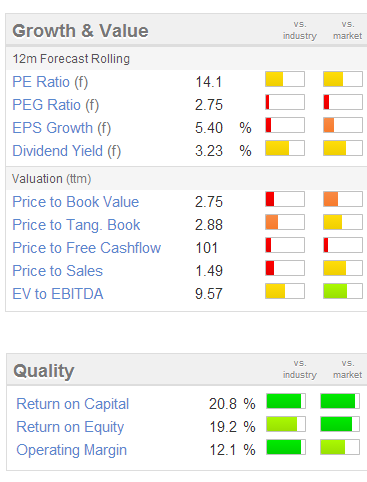 Valuation - Note that the PER & dividend yield have only just turned yellow, having been green for a long time. That is probably because PMP shares have been strong in recent months, whilst many other smaller caps have been weak. So the undervaluation is arguably now not as pronounced as it was. Although to my mind this is a business that should command a PER of about 20, so the valuation of 14.1 seems to build in an attractive margin of safety for investors.
Interim results - The figures look good. Although as noted in the commentary, Portmeirion makes most of its profit in H2 each year, due to the dependence on the Xmas Tree line (which is a big seller in the USA), and the overall suitability of its products as seasonal gifts.
Nevertheless, the company has put in a creditable performance in H1, with EPS up 53% to 9.21p (2013: 6.03p). 
Outlook - Since H2 represents the overwhelming bulk of full year profit, the outlook statement is more important than the H1 figures. So a "strong order book" for H2 is reported, and the Chairman comments;
"The performance of Portmeirion Group in the first six months of 2014 has been in line…

Unlock this Article with a 14 day free trial
Already have an account?
Login here