Small Cap Value Report (Thur 21 March 2019) - IGG, NXT, GMD, KETL, TED, LSR/THAL
Morning all!
There are a few minor political headlines but I'm sure what you really want to hear about is the company news.
Today we have:
---
Share price: 507.5 (-7%)
No. of shares: 369 million
Market cap: £1,873 million
(Please note that I have a long position in IGG.)

I've increased my position in this share today, up from 4% to 6% of my portfolio.
My original purchases were in early 2017, between 505p - 530p.
I topped up last October around 610p.
Today I am back at it, again around that 505p mark.
The EU's ESMA organisation is responsible for all the trouble in this industry - prior to the announcement of its regulations, IG shares had reached a high of c. 950p.
Subsequent to that announcement, from late 2016 to mid-2018, confidence gradually recovered and the shares climbed back to the high at 950p.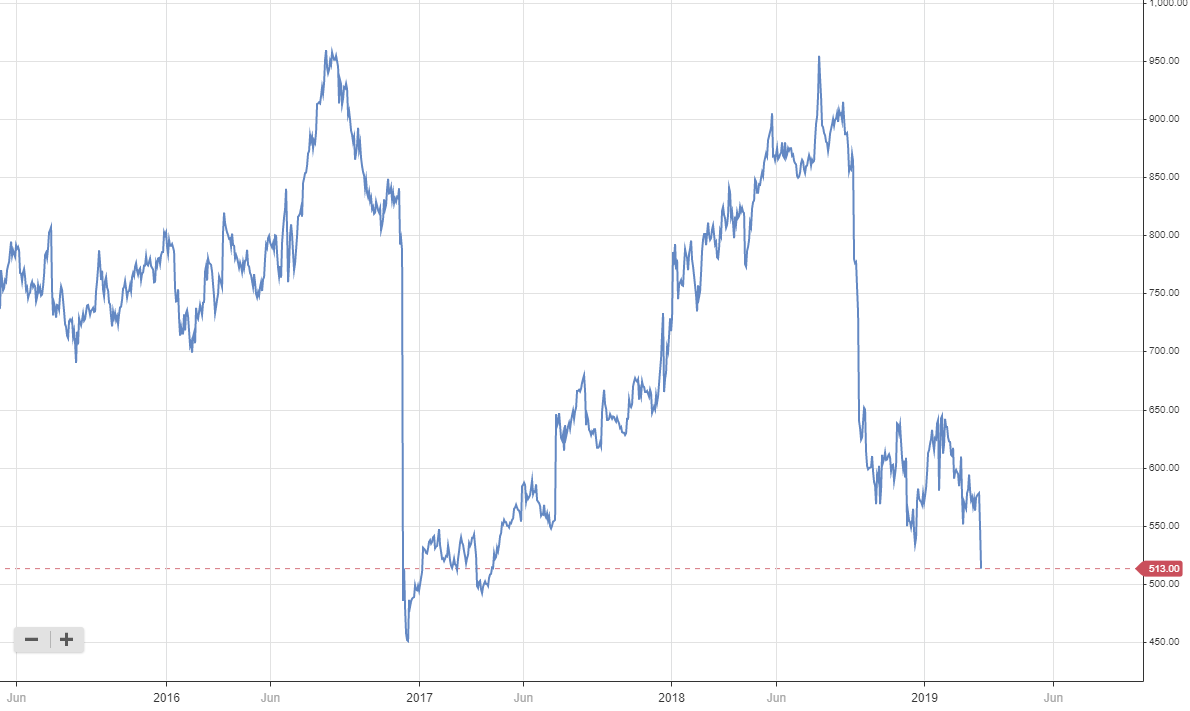 Unfortunately, the disruption caused by ESMA rules has been worse than we might have hoped, and this has been compounded in recent months by a lack of trading activity by clients. The same thing was reported by CMC Markets (LON:CMCX) (in which I have a long position).
According to today's update, IG's Q3 revenues (to the end of February) are down 12% compared to the prior quarter. The number of spread bet clients increased marginally, but they traded at significantly lower levels. As the ESMA rules were in force during the prior quarter as well, IG says that this is due to lower volatility.
We can estimate volatility using the VIX and VFTSE indices (though these are supposed to be forward-looking rather than historical measurements).
VFTSE, the implied volatility of the FTSE Index, was high in December, but dropped back in February: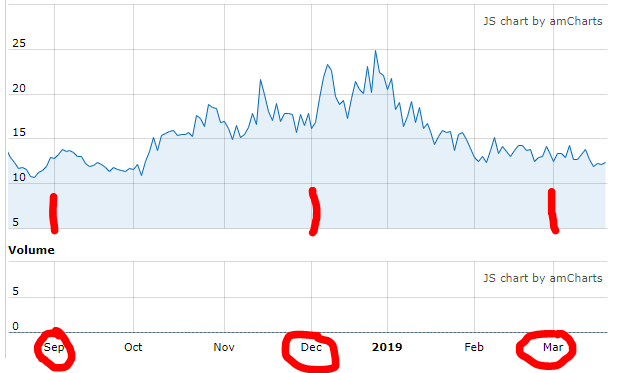 Similarly, the VIX had a big December but has spent much of January and February at lower levels: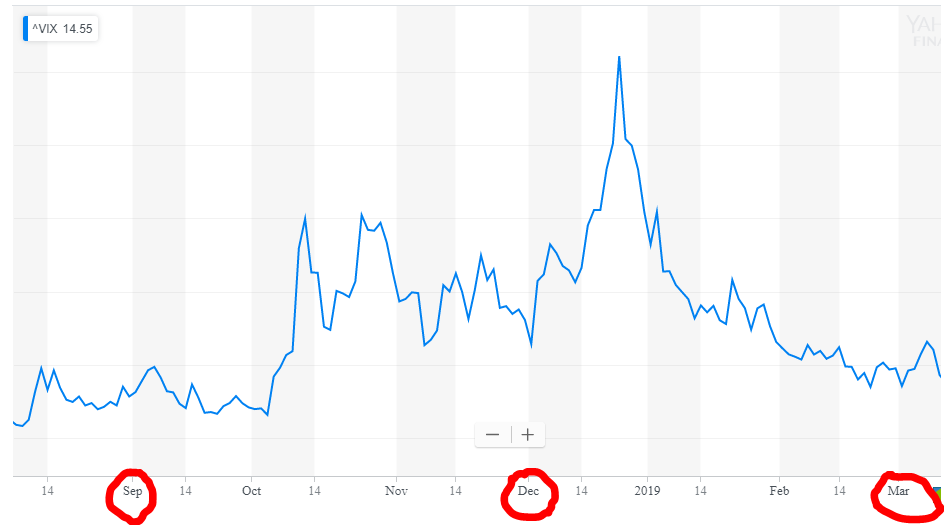 Unlock the rest of this article with a 14 day trial
Already have an account?
Login here