Small Cap Value Report (Tue 26 June 2018) - CRL, CRPR, CPR, DSG, RDT, VEL, PRSM
Good morning, all.
Today I am interested in:
Lots of updates today, let's see how far I can get!
Cheers
Graham
---
Share price: 27.75p (+7%)
No. of shares: 60.6 million
Market cap: £17 million
Please note that I currently own shares in CRL.

Creightons Plc (the "Group" or "Creightons") is pleased to announce its preliminary results for the year ended 31 March 2018.
This is a small company in the sector often referred to as "FMCG" - fast moving consumer goods. It makes haircare, skincare and beauty products.
I bought into it after its "good" profit warning a few months ago. I've topped up my holding today

The issue was that Creightons couldn't handle all of the demands upon its manufacturing capacity. So as not to let down external customers, it outsourced the manufacture of its own branded products.
Unfortunately, manufacturing own-branded products is where it makes its highest margin.
As a consequence, gross and operating margin were reduced by £229k in these results.
Even without this problem, gross margin would have fallen due to rising raw material costs and other input prices.
By my maths, even without the capacity shortage, the gross profit margin would have fallen to 41.3%, from 42.5%.
From a more positive point of view, we can say that on an absolute basis, the gross margin contribution still rose rather impressively, due to rising sales: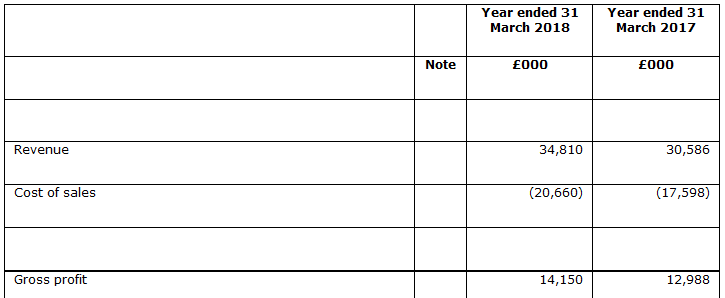 The capacity shortage increased Creighton's distribution costs, too - an operating expense.
The operating profit margin reduces by 0.2% to 4.7%. In the absence of capacity issues, operating profit margin would have increased to c. 5.6%.
So the quality of the performance clearly deteriorated from an operating margin point of view, due to this problem.
But again, on an absolute level, operating profit increased, due to the higher sales throughput.
I believe the capacity issue has now been addressed, to meet recent levels…

Unlock this Article with a 14 day free trial
Already have an account?
Login here