Small Cap Value Report (Wed 6 June 2018) - RDL, TCN, CPR, MSI, AMO, HVN
Morning folks.
These are the stocks which have caught my eye today:
1pm edit: Lots of interest in Amino Technologies (LON:AMO), so I'll be taking a look at this, too.
Cheers,
Graham

---
Share price: 797p (unch.)
No. of shares: 16.1 million
Market cap: £128 million
Oaktree releases open letter to Ranger shareholders
Some (most?) of you are probably familiar with Howard Marks of Oaktree Capital. He runs an alternative investment firm with particular expertise in high-yield bonds, distressed debt, etc.
Marks has become well-known through his published memos (available here), containing a great deal of investment wisdom.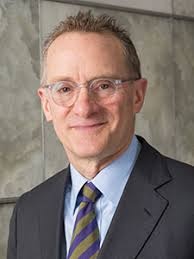 His memos have also been published in book form: The Most Important Thing: Uncommon Sense for the Thoughtful Investor, which I enjoy reading and am happy to recommend. His value-oriented philosophy can be applied to pretty much any asset class.

So I was intrigued to discover recently that Marks' firm has been engaging in some activism in relation to a small British investment vehicle: Ranger Direct Lending Fund (LON:RDL). (Note that Marks himself is unlikely to be heavily involved in this project.)
Oaktree has bought up 19% of Ranger and is now pressing for Board representation, with the view that a wind-down would be in the best interests of all shareholders.
What went wrong
Ranger's strategy has been to invest in a portfolio of debt obligations issued by direct lending platforms, and distribute quarterly dividends to shareholders.

In USD terms, the returns generated by Ranger on capital deployed over the last three years is as follows:
2015: 9.36%
2016: 5.53%
2017: -2.95%
One particular investment has gone very badly, the "Princeton Alternative Income Fund LP".

This was unfortunately a very large investment relative to the size of the fund as a whole. $55 million was originally invested…

Unlock this Article with a 14 day free trial
Already have an account?
Login here