Small Cap Value Report (Thu 22 Feb 2018) - ZYT, D4T4, XPD, MACF, BKS
Hi, it's Paul here.
I'm running a bit late today, due to a Doctor's appointment (nothing serious), so will be updating this article all afternoon & evening. Please see the header for the announcements that I shall be writing about, plus one or two reader requests.
Update: lots of requests today! I've added the ones that look most interesting into the article header, and will work my way through them this afternoon.
---
Share price: 490p (down 8.1% today, at 12:42)
No. shares: 16.04m
Market cap: £78.6m
Zytronic is a world-renowned developer and manufacturer of a unique range of internationally award winning optically transparent interactive touch sensor overlay products for use with electronic displays in industrial, self-service and public access equipment.
The current financial year will end on 30 Sep 2018.
This is what it says about trading in the 4 months to end Jan 2018;
Further to the outlook statement given in the preliminary results announcement, current revenues and profits over the first four months of this financial year remain broadly in line with the equivalent period last year.

[published today, 22 Feb 2018]
Checking back, this is what the company said on 12 Dec 2017, in the outlook section of its preliminary results;
The current year has started with orders, revenues and trading along similar levels to that of the prior year, which, together with our strong balance sheet and cash generation, provides a sound base for further growth in dividends and shareholder value. The focus on growth this year will be from expansion in local sales representation in the USA and the Far East, and we shall keep shareholders updated on the progress, and any material developments, over the course of the year.

[published on 12 Dec 2017]
Those two statements essentially say the same thing - trading is flat, or slightly below last year. This is reflected in a share price that is about the same, comparing those two dates.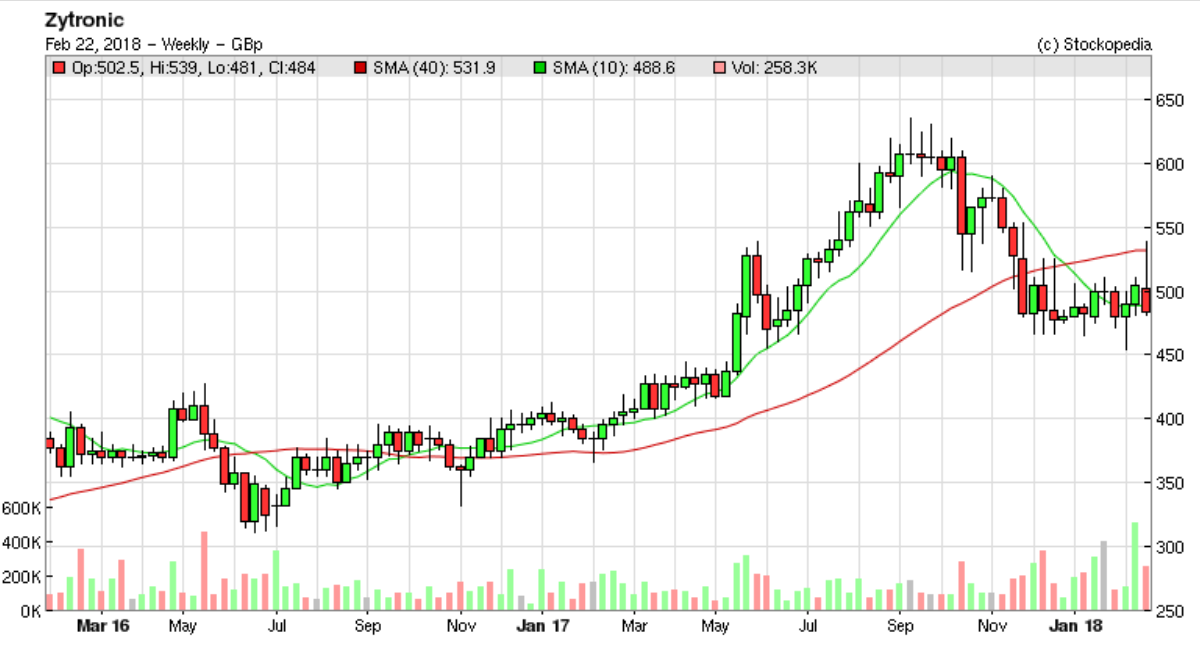 Valuation - last year normalised EPS was 28.7p, and the StockReport is showing broker consensus of 29.9p for this year. So it sounds as if forecasts might need to be edged down a little, given that the company is struggling…

Unlock the rest of this Article in 15 seconds
Already have an account?
Login here